Have you decided to rent a car on your trip? A good choice, but before booking a vehicle abroad, find out if a rental agency requires a Credit Card from you, or it is also possible to rent it with a debit card.
How to rent a car without a credit card?
If you have already asked yourself this question then you are probably already aware of the fact that most car rental companies require a credit card before making a reservation. It is their guarantee that in the event of a car rental, you will have sufficient funds to cover the rental costs, as well as in the event of damage to the vehicle. However, this requirement is often more conditional on vehicle insurance than on providers being concerned about paying for rental price.
Before you pick up the vehicle, the rent a car agency will take a deposit from you, as it wants to guarantee that the car will remain in the same good condition as it was before the rental.
Since the price for renting a car varies considerably, it is difficult to give the exact amount of the deposit for renting a car.
Either way, Orbit Car Hire can advise you on how you can also rent a vehicle with a debit card, but in this case, you will probably be treated differently than if you rented a vehicle with a credit card. Usually, the Rent Car provider will ask you to take out additional insurance, and thus reduce your liability to the vehicle. However, it is worth looking at the rental terms for the car rental partner through whom you want to rent a car. There you will find all the necessary information as well as any restrictions that may arise due to the reservation with a debit card.
Why don't car hire companies accept debit cards?
In some countries, you will be able to hire a car with a debit card, the reason you cannot do this through most companies is that in the event that the renter does not have any funds in the account, the provider may be left without payment. With a credit card, rent a Car provider guarantees before Pick up begins, that it will receive these funds.
Because a debit card provides less protection, you will probably need to take additional insurance as this will reduce your liability to the hired car. In the event that you make a deposit via debit card, you will be charged the full amount, and you will receive a refund after renting the vehicle, in case the vehicle is in the same condition as it was before the rental. You may also incur additional costs if you choose to rent with a debit card such as currency exchange rate etc.
If you are not sure which credit cards a rental car agency takes, it is best to check their Terms and Conditions, but we can say that in almost all cases they take Master Card and Visa, and for other cards, it is always good to check the rental conditions.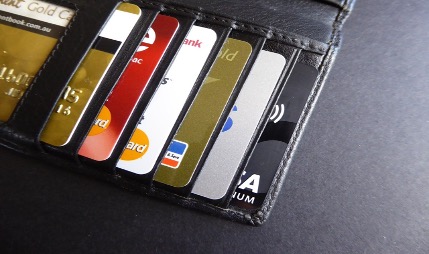 Do I need to use the same credit card to book and pick up the car?
Our answer is that you can use different cards, but it is necessary that the card is always issued in the name of the main driver. On the Orbit Car Hire website, you can do a reservation with a debit or credit card (Master Card or Visa), as your information will not be passed on to the car rental agency. Usually, most booking websites accept more kinds of payment for rental car.
What does it mean when a car rental company "blocks" my credit card?
When you leave a deposit with your credit card, it does not mean that your funds will be deducted from your bank account but will only be frozen, which means that you cannot dispose of these funds until you have completed your trip with the rented vehicle. In the event that you do any damage to the vehicle during the rental period, the rental company will charge these costs to the main driver's credit card. If everything was fine with the vehicle, you cannot use these funds until the rental company releases the security deposit.
Why must the credit card be in the name of the main driver?
It happens every day that people all over the world are looking for car rental options, and many times they also come across an obstacle when a credit card is a must before you make a reservation for the desired car. In some cases, there is also the possibility to hire a car with a debit card, but in this case, you will probably have to take additional insurance, which will bring more costs. Therefore, we advise you to always read the terms and conditions under the car rental agency to avoid unnecessary inconveniences before picking up the hired vehicle.
Even if you fully pre-paid your rental fee through Orbit Car Hire, you will still need a credit card at the pick-up location as the main driver. The main driver is the one who signs the rental contract and who is legally responsible for the hired car.
How do I know my card is a credit card?
First, it's good to know if you've had a credit card made in your name in the past. When you open your wallet, you will find many cards in it, among them, you will probably also find a loyalty card, gift cards, and debit cards.
The debit card and credit card mostly look the same, contain 16 digital numbers and an expiration day.
The difference between a debit and a credit card is that when you use a debit card, you spend money by drawing on funds you have already deposited at the bank, while a credit card allows you to borrow money from the card issuer up to a certain limit in order to purchase items or withdraw cash and is repaid later (usually once a month).
What documents do I need to pick up my rental car?
Booking Confirmation (Your voucher)

Valid drivers license (International, if required)

A valid credit card in the name of the main driver

Personal ID or passport