Optimo Rent a Car
in Turkey
9.3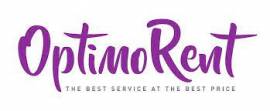 Cheap car hire deals in Turkey
Why book with Optimo Rent and Orbit Car Hire?
Compare cheap car hire offers with Optimo Rent and Orbit Car Hire for your rental in Europe. Book with Optimo on Orbit Car Hire to get many great additional features such as unlimited mileage, free cancellation and low excess amounts on all car hires at the main locations in Europe, such as Italy, Turkey, Morocco, Malta, Romania, Cyprus, and Albania. You also enjoy 24/7 support with our team of experts who will help you at all times. Enjoy easy and stress-free car hire with OptimoRent Find your low car rental price with Optimo today!
Why use Optimo Rent?
A strong local company from Italy
Personal service
Low-cost car hire
Available in over 9 countries
Quality vehicles
Customer-first
Who is Optimo Rent?
Optimo Rent is a young and ambitious car hire company from Italy. In recent years, it has expanded to 9 countries worldwide to continue its customer-first policy as a priority. When you hire a car with Optimo Rent, you are sure to receive quality service and vehicles at the best price. If you are looking for a rent a car company that is willing to go the extra mile for its customer, you are at the right place! With Orbit Car Hire, you can find some of the best Optimo deals available.
Hire a car from Optimo Rent with Unlimited Mileage
When you book your car with Optimo and Orbit Car Hire you will find all the offers with Unlimited Mileage. With Orbit Car Hire you can find both limited and unlimited mileage. It is displayed on the car card while searching for offers on our webpage.
Rent a car with Optimo Rent a Car with free cancellation
When you book a car at Orbit Car Hire you will enjoy a free cancellation up to 48 hours before the rental. We issue all refunds the same day, to ensure your money is back in your account soon as possible.
Hire a car with Optimo Rent and enjoy a low-security deposit
All car rental companies require a security deposit to be taken before the rental. Each company has their own amounts according to its terms and conditions. With Optimo Car Hire you can enjoy a low-security deposit at all locations. To find the security deposit you clock "Rental Details" on the offer you have found.
Popular Car Hire Companies
Looking for more car hire brands?
FAQ
What you need to know about renting a car
What do I need to hire a car in Turkey?

A credit card in the name of the main driver needs to be presented. A security deposit may be required while renting a car so the credit card must have sufficient funds. You can find details about the security deposit listed while booking the vehicle as well as on your voucher. It is important to have a valid driving license with the name of the main driver as well as additional drivers when it applies. An International Driving Permit is required in addition to a National Driving License if the National Driving License you or any of the Additional Drivers hold is not clearly identifiable as a Driving License, eg, it is in a non-Latin alphabet (eg Arabic, Chinese, Cyrillic, Japanese). It can also depend on the country or car rental company you are renting with. If you have found a car on our website, you can press the rental terms link from the supplier for more information about driving license requirements. You will need to have identification with you such as a passport and ID cards. When you pick up your rental car you need to have your voucher with you.
How old do I need to be to rent a car in Turkey?

The minimum age to rent a car is 21 years old and with some suppliers for people over 75 years of age. There is no young drivers fee for any car groups. This information is visible in the search engine with Orbit Car Hire.
Do I need car insurance in Turkey?

Insurances are very important when renting a car and can be different between countries. When renting a car in Turkey with Orbit Car Hire the prices will include mandatory insurances in the country.
Do I need a credit card to rent a car in Turkey?

In most cases, a credit card is required to be presented in the name of the main driver. A security deposit may be required when renting a car so it is important to have sufficient funds on the credit card. When searching for a car at Orbit you can see credit card requirements from all our suppliers.
Do I need an international driving license in Turkey?

In case your driver's license is printed in the Latin alphabet, you do not normally need to have an International Driving Permit for Renting a car in Turkey.
How do I find the cheapest car hire in Turkey?

You can find cheap car hire by comparing prices with all major car rentals at Orbit Car Hire. A good idea can be to book in advance as the prices can increase closer to the travel period.
What is the cheapest rental car in Turkey?

You will find the mini car category or economy cars to be the cheapest car categories. Vehicles such as Renault Clio and Hyundai i20 often provide the best prices.
What is the best car rental company in Turkey?

You may find excellent service provided by companies such as Alamo, Enterprise, Europcar, Keddy, Auto union, Pandora Car Hire and NoktAuto rent a Car Companies.
What types and makes of rental car deals can I find in Turkey?

You will find car types such as mini, economy, compact, Full-Size, and luxury cars. Popular rental cars are Hyundai i20, Renault Clio, Peugeot 308, Ford Fiesta.
Does my rental car have unlimited mileage when I book it for Turkey?

Most car rentals in Turkey offer unlimited mileage in their offers.
Is it safe to hire a car in Turkey?

It is perfectly safe to hire a car in Turkey. Driving in Turkey can be a challenge, but it is completely safe.