Discover the magic of babymoons! Explore their purpose, benefits, and tips for planning one. Is a babymoon the perfect pre-baby getaway for you?
What is a babymoon vacation?
You are probably in your second trimester. That's when you know the gender of your baby. And you don't look like planet Earth. Not yet. These are probably your last days of peaceful sleep for the next 3 years. So get some. If you think you're not sleeping that well, wait until the baby is born. Only then will you realize that your nights during pregnancy were actually the best nights of your life. When your son or daughter is born, you will read all the books on sleep training and hire a sleep consultant. Yes, you may not be able to sleep on your stomach anymore, you may only sleep on your left side, but that can't be remotely as bad as your sleep will be once your baby is born. Whether you choose to bottle feed or breastfeed, your baby will wake up at night. And a lot of them. It will struggle to fall asleep and your day will start at 3 am. Forget parties and dances. Forget about your "easy in the morning" mood. Forget about your "fabulous you" with matching clothes, and great non-greasy hair that smells amazing. Those days are gone after the birth.
Therefore, NOW is the time for you&your partner to relax, enjoy, have fun, be a little crazy (but not too much) and travel. Take a Babymoon.
Ideas for Babymoon Destinations
First, let's define a babymoon. A babymoon is similar to a honeymoon, except for one small detail: Your child is on the way. Babymoon is a romantic interlude when you are pregnant, but usually before 28 weeks. Babymoon is the time and place you'll remember when you're all covered in puke, with your bags under your eyes drooping like cocker spaniel ears, and long before your poop obsession kicks in.
As you can see, it's not so much the question of "Why should I go on a babymoon?" but "Where to go on a babymoon?". When you're travelling pregnant, with all the mood swings, nausea, swollen arms and legs, the possible haemorrhoids, it's all about the perfect destination, accommodations, and temperatures. When you're pregnant, you need comfort, you need fresh air, and you don't want it to be too hot or too cold.
Now let's take a look at the best destinations if you are considering a babymoon. ​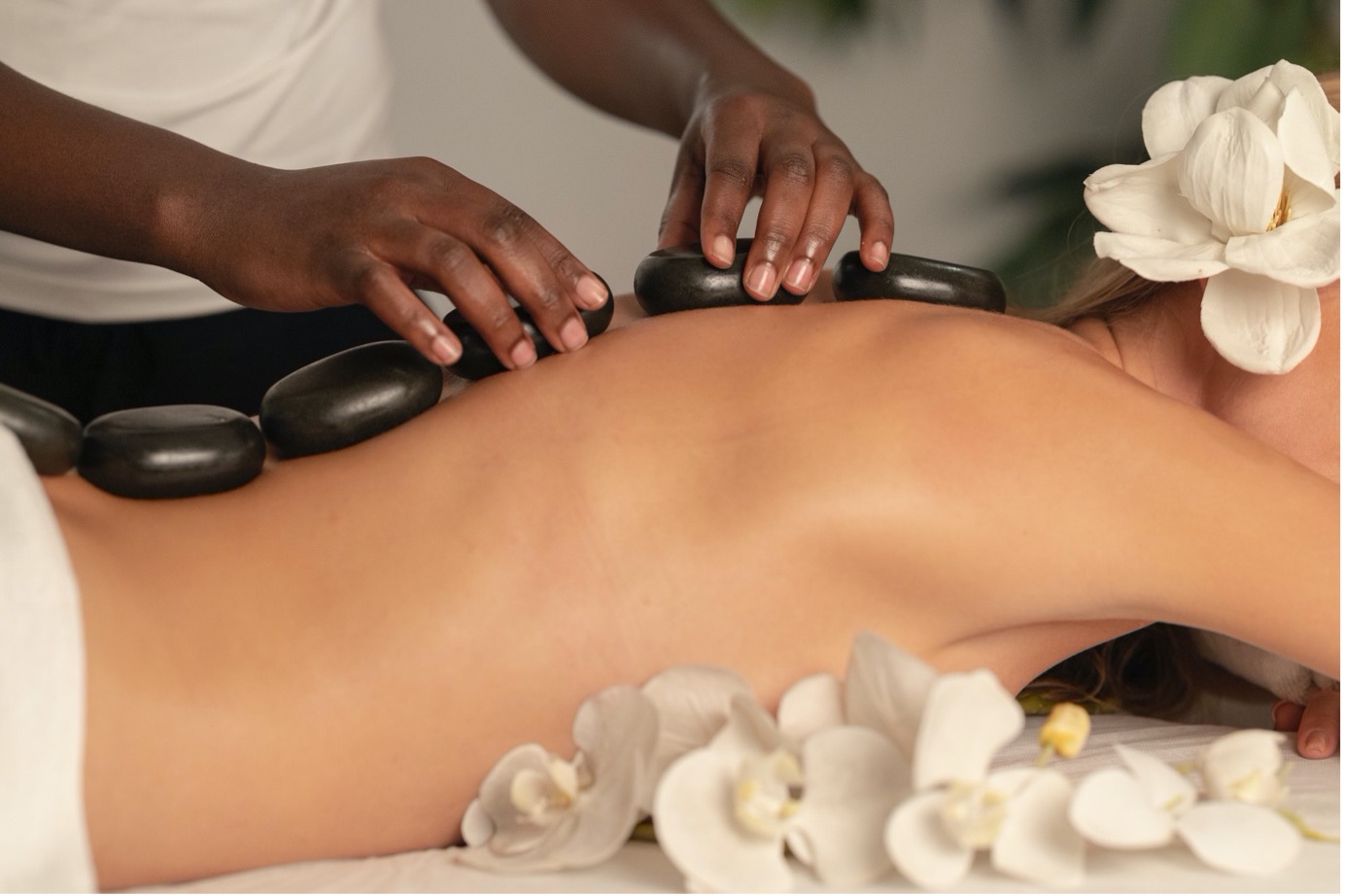 California - Birthdate: Summer
It's time for a babymoon trip. The best time to visit California during pregnancy is in the spring. The temperatures are perfect for moms-to-be, and it's not too crowded. California is ideal for pregnant couples for many reasons. The ocean, the coast, the climate, and the relaxed atmosphere. We recommend renting a car to make sure everything is accessible. Since food is a big factor for you now, LA is a good option as there are many restaurants that offer healthy, organic food. If you want to know, even more, read our post on the ultimate California road trip.
Florida - Date: Winter
For a relaxing time, get cosy in Florida. Florida is a very pleasant place to be in the winter months. If you are pregnant and looking for romance, one of the best places to go is St. Augustine. You can take a romantic horse-drawn carriage ride or relax on the beach in St Augustine. Why not rent a car and take a road trip to Miami? This is the time when you can stay out with your husband for way too long, so do it. Miami is the best place for a night in the town.
Sicily - Date: Summer
Renting a car in Catania will make things a lot easier for your excursions around the island. Since you are pregnant, you are probably hungry all the time. That's why Italy is the place to be. Sure, you'll have to give up unpasteurized cheese and prosciutto, but there's always pasta: bolognese, siciliana, lasagna, Pesto Genovese, all you can eat. But it's not just for the food that Sicily is worth a trip during pregnancy. A babymoon in Sicily is also great because of the alluring beaches, romantic sunsets and cute villages. Hire a car and explore this beautiful island at your own pace.
Rhodes (Greece)- Date: Summer
A cultural tour through cobblestone streets of old villages, picturesque bays, frescoed churches and castles is a hit for your babymoon. We recommend renting a car in Rhodes Town for your babymoon. You must visit Lachania while you are there. It is a charming village that features lovely cafes, beaches and walking trails (long walks in the forest are great for you and your baby, as is swimming in the clear waters of the Mediterranian Sea).
Babymoon Spa Packages
Why not book a weekend away at a spa? It will take a lot of time to get a spa treatment again. Plus, now is the time you need to relax, get that pedicure done (because now is the time when you can't reach your toes), and of course a prenatal massage. You can find the best babymoon SPA packages here ​
The Spa Orlando, Orlando, Florida
If you have already chosen your destination and the destination is Orlando, Florida, you should check out their SPA. Prenatal massage costs $115 for 75 minutes and helps relieve pelvic pressure, back pain, spinal pressure, swelling and shallow breathing - all of which can be side effects of your soon-to-be baby. This way you can enjoy your pregnancy to the fullest.
Ambrosia Urban Spa, Barcelona, Spain
Ambrosia in Barcelona offers a mix of organic products, exquisite ambience and unforgettable experiences. Enjoy your pregnancy with a little help from their masseurs and get an immediate feeling of physical and mental well-being. For only 60€ per hour.
Belly Love Spa, Coral Springs, Florida
Belly Love Spa has it all. They remove all the extra hair (that grows uncontrollably during your pregnancy), and do a facial or any other body treatment. You can even get 3D ultrasounds here. Right after you get the pictures of your baby, you and your husband will get the massage of a lifetime for only 260€. If you're on the go, you can get a renewal manicure&pedicure and an express massage for €100.
Atrium Platinum Spa, Rhodes, Greece
Revitalize and recharge is the name of the game. "Glowing Mother-To-Be" is the treatment designed for you. It will help you treat muscle pain and reduce fluid. The massage and facial combine to create a pleasure that will melt away fatigue and reveal a radiant you. 90 € for 90 minutes of special treatment. It's definitely worth it.
All-inclusive Babymoon
Now more than ever you want to be treated like a princess. Because we want you to have a peaceful babymoon, we've searched for some of the best nests for your holiday. These hotels will take care of you and your future baby's needs.
- Dolce CampoReal, Lisbon
A hotel with 3 swimming pools, 4 restaurants, a spa and luxurious rooms and suites is all you need right now.
Address:
Rua do Campo
Turcifal - Torres Vedras, Portugal 2565-770
Local: (351) 261 960 900
Toll Free: 1 (866) 599-6674
Casa Angelina, Amalfi Coast, Italy
At Casa Angelina, you'll be provided with all sorts of things. Extra pillows, room service, yoga classes and massages.
Address:
Casa Angelina
Via Capriglione, 147 84010 Praiano
Amalfi Coast, SA
ITALY ph +39 089 8131333 fax +39 089 874266
SHA Wellness Clinic , Alicante, Spain
There are numerous programs at this wellness clinic: Stress management, healthy eating and a healthy living academy to help you find the inner balance you need.
Address:
SHA Wellness Clinic
Carrer del Verderol 5, 03581 L'Albir
Alacant
(+34) 966 81 11 99 reservations@shawellnessclinic.com
La Royal Monceau, Paris, France
Le Royal Monceau offers spa treatments, a 23-meter swimming pool, and organic food and received the Code Nest Traveler award for best International Spa.
Address:
Le Royal Monceau, Raffles Paris 37 Avenue Hoche 75008 Paris, France
+331 4299 8800 bookus.paris@raffles.com
Villa Dubrovnik, Dubrovnik, Croatia
Relax in the peaceful surroundings of Villa Dubrovnik, treat yourself to a mood-boosting massage and sample delicious treats while admiring the scenery and preparing for your new arrival.
VILLA DUBROVNIK
Vlaha Bukovca 6 20000 Dubrovnik
CROATIA
Tel: +385 20 500 300
Fax: +385 20 500 310 reservations@villa-dubrovnik.hr
Holidays for pregnant couples
Surely you want to enjoy the freedom one last time before the baby comes. Because: "When your first child is born, it is the most terrifying day of your life. Your life as you know it is over. Never to return." (Lost in translation)
And as you can see, there are numerous babymoon destinations and resorts that are made for all the pregnant couples out there. Surely, you will find one that suits you best. And we really didn't mean to scare you with that first quote. Because your kids will be awesome once they learn to walk and talk, and you'll want to be with them. And they will turn out to be the most delightful people you will ever meet in your life