If you're looking for the best destinations for couples in 2022, look no further! We've got a list of the most romantic places to travel with your partner.
Top travel destinations worldwide where you and your soulmate will have a blast. Maybe you don't know it yet, but you and your partner need a romantic getaway. You can read all the reasons why here. The only question that remains is where. That's why we're here, after all.
If you're taking a trip with your significant other, we've got a list of must-visit places in 2023. Some destinations are made for those looking for a romantic getaway, while others are for couples looking for adventure and adrenaline. Choose the one that you think will suit you and your partner best, you can also find the best road trip cars for your trip.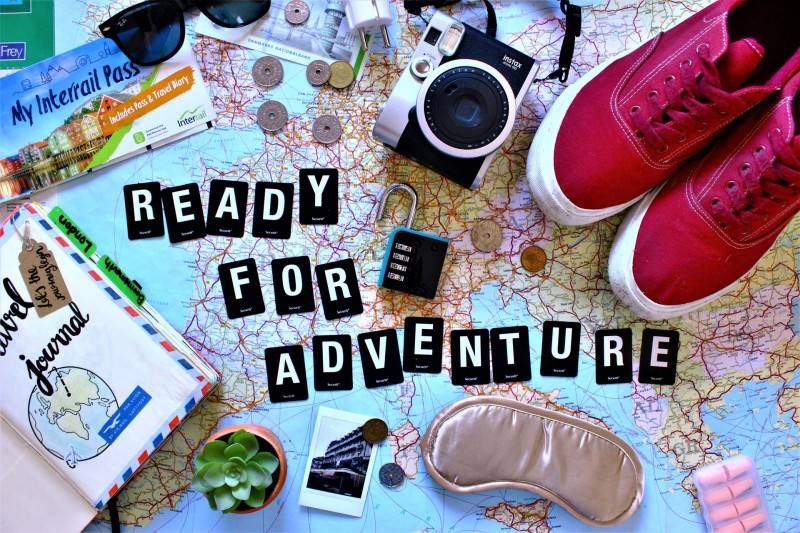 Couples holidays in Keflavik– Iceland
The great outdoors is the no.1 reason you have to visit Iceland with your romantic partner. Even if they are couch potatoes, this symphony of nature will bedazzle him or them. Gushing geysers, glittering glaciers, ice-covered volcanos, and geothermal lagoons are out of this world. Locals will disarm you with a smile. Reykjavik is a city bursting with culture. Live music, handicrafts, and local cuisine have to be on your bucket list.
The Blue Lagoon is one of our favourite places, only 25 km from Keflavik Airport. In a black-lava field lies a geothermal pool. It's the Icelandic version of a spa, but caution; you need to book it weeks in advance. The water contains mineral salts, blue-green algae, and fine silica mud and is completely renewed every 48 hours. For a new smooth, and youthful look, this is a must. 
How to get around:
The Icelandic adventure won't break your budget if you book a car with us. 
Couples holidays in Greece - Island Hopping
Greece is a small world in itself. It has stunning beaches, beautiful mountains, castles and ancient ruins. There aren't many places where you can enjoy as much history as you can in Greece. And then there are the islands. What could be more romantic than lying in the sun and enjoying the sea? That's why we've made a list of our favourite islands in Greece:
Crete

 Because of the archaeological sites, beaches and Lyrarakis Winery in Heraklion.

Corfu 

Because of the Ancient Fortress, Spinada, and a famous Corfiot dish called Bourdetto.

Mykonos

 Because it is a bohemian cosmopolitan island with trendy bars, hostels and boutiques.

Zakynthos

 Because of Shipwreck Bay and crazy nightlife.

Skyros

 Because it's a charging island, full of peace and serenity.
When to go:
The best time for island hopping is in May. But anytime from April to September is fantastic.
How to get around:
Hire a car, and we'll get you on the road.  
Couples holidays in Rome– Italy
Italy is a magical country where you learn to truly enjoy life with great food like seafood, pasta, seasonal vegetables, a wide variety of cheeses and olive oil. Whether you prefer sipping an espresso in the morning sun or enjoying an exquisite Italian wine in the evening, Italians have got your back.
And don't worry, you can burn off all those delicious calories by biking, hiking, swimming, or exploring what was once the epicentre of Roman culture. It would be easier to say what not to see in Rome, but you have to start somewhere, so we've picked out some of our favourite attractions. Here they are:
The Colosseum or Flavian Amphitheater.

The Roman Forum

St. Peter's Basilica

The Sistine Chapel in Vatican City
When in Rome, you might consider a road trip to Pompeii - the ultimate architectural showcase.
Where to stay and how to get around:
Check out Airbnb for an apartment. We suggest you hire a car to explore the Roman Culture at your own pace. 
Couples holidays - Martinique
Martinique is one of our favourite islands. Just rent a car and set out to explore "Martinique Jungle". Let's get right to it—the beaches of Martinique. The fantastic beaches that Martinique has to offer are not to be missed. It's like paradise, with white sand with crystal clear waters and it is rarely crowded so you can enjoy and relax. And then there is the food. Food, here's the thing, mix seafood with a French touch, and you get a perfect blend of both worlds that your taste buds will be grateful for.
Martinique is called the island of flowers. "Nomen est Omen," they say. And that is certainly true of this small Caribbean island. So many trees and lianas are growing on its hilly terrain.
Not sure which beach to visit first? Here are our suggestions:
Grande Anse is best known for its beachfront restaurant, Ti Sable. Visit this beach to lounge in comfortable chairs and enjoy some cocktails. At sunset, you can enjoy a nice dinner at a fancy restaurant.
Anse Grand Macabou is a classic wild beach on the Atlantic coast. It offers you white sand and the shade of the surrounding coconut trees. Can you imagine anything better?
Petite Anse is a small, quiet beach on the road towards Le Diamant. This beach is quiet and peaceful, even on weekends.
Anse Tartane is the largest beach in Martinique. It is a beautiful natural attraction that you will find on the North East coast of Martinique.
Anse Dufour is located on the South West coast of the island. There is also a restaurant on the water, so if you don't want to leave Anse Dufour at all, it's worth a try.
How to get around:
To fully enjoy the island's alluring scenery, we recommend renting a car at the Martinique Aime Cesaire International Airport.
Couples holidays - Reunion
The culture of Reunion is as varied as its nature. Here one can see the influence of African, Indian, Creole and even Chinese cultures. It is indeed a melting pot of cultures. The differences here are a source of richness and are expressed through architecture, dance, music and cuisine. To discover the island's multicultural history, visit Natural History Museum and the Musee de Villele in Saint-Giles. Before you start exploring the volcanoes, see La Cite du Volcan.
Last but not least, visit the market in Saint Paul, where you can immerse yourself in the island's local products. The gastronomic scene in Reunion is hot. Local specialities alone are reason enough to fly there. We're talking Bouchon, samosas and galette de manioc - a harmonious fusion of different cultures on one plate. Another exciting thing about the Reunion is the picnics. Picnics are the Creole way of life and can be organized anywhere on the island: When you are at Reunion, do as the Creoles do and have a romantic picnic. Car rental will make it easy for you to find the best place.
How to get around:
Hire a car at Saint-Denis Airport.
Couples holidays in Marrakech – Morocco
Morocco is an ideal escape from the hectic and stressful European life. Morocco is a unique country - spicy yet sweet. And it's impossible not to fall in love with Morocco. There are plenty of activities for you and your romantic partner. Ride a camel in the Sahara desert, get lost in the medinas, go hiking in the Atlas Mountains or enjoy the beach.
On the other hand, suppose you want to experience something new and incredible. In that case, architecture and nature don't have to be the only things on your list. There's also the food. And Moroccan food is unforgettable. Once you've tried the sweet and spicy tajin, you'll be back for more. If you visit a bazaar, be prepared to do some haggling. You may not feel like it, but people will be offended if you don't - especially in small villages where tradition is alive.
And be prepared; Morocco will change you. Just ask Keith Richards. Rolling Stones came back from Morocco changed. Some change was good, some bad, but in the end, they saved the band, and that was their goal. 
How to get around: 
The best way to explore Morocco is by car. Here you can find the best deal.  
Couples holidays in Cape Town
Suppose you and your romantic partner talk about wine as having a personality. In that case, your idea of a great time is sipping wine at the picnic table at the winemaker's house or tasting Sauvignon Blanc from barrels; Cape Town is a place for you. Wine appeals to all the senses and makes everyday life lighter and less hectic.
When you visit Cape Town, you must head to the hills to meet winemaking families. Here you will find some big and famous names, some small and hidden, families with only a few acres of vineyards, but at the same time with excellent wines. So spend a week in Cape Winelands, explore the wine roads, taste the wine, and enjoy life.
How to get around: 
Hire a car in Cape Town.
Couples holidays in Cancun– Mexico
Cancun is located in Yucatan Peninsula in the Mexican state of Quintana Roco. Cancun is also called the Nest of Snakes. Still, ironically you will hardly find any snakes (or mosquitoes, to be exact) here. They have driven away from the animals that could have bothered the tourists. Besides miles of sandy beaches and turquoise waters, Cancun offers activities.
It can be a unique cultural experience if you are interested in the Mayan civilization. Unfortunately, many believed that the world would end in 2012 because their calendar ended on December 21, 2012. So we are still here while the Mayans are long gone. But their culture is alive and genuinely fascinating, and the Museo Maya de Cancun is worth visiting. For more history and culture, you need to visit El Rey Ruins. It's cheap, but you'll have to pay triple the price if you bring your camera.
When to go:
The best time to visit Cancun is from December to April. 
Where to stay and how to get around:
Check out Airbnb, where you'll find numerous luxury apartments and villas at a reasonable price. But, of course, the best way to get around is to hire a car. This way you'll have all the freedom and time in the world to discover the city. So we suggest you take a one-day road trip and visit the city of Merida – a vibrant capital of Yucatan (only a two-hour drive from Cancun). 
Couples Holidays in San Gimignano – Italy
Tuscany is always a good idea for a romantic trip. Unjustly overlooked, San Gimignano is one of the jewels in Tuscany's crown. If you are a romantic soul, San Gimignano is made for you. It will evoke your emotions, tastes and sensations with its great towers and great local wine. So sit down in one of the many cafes in the main square and enjoy a bottle of Chianti.
When to go:
The climate in Tuscany is mild, except in the summer months, which can be extremely hot. Therefore, the busiest (and most expensive) times are in spring and fall. However, if you plan your trip in late March, you'll catch pleasant weather, and you won't spend as much money as you do here. 
Where to stay and how to get around:
Since you're in Tuscany, we suggest you hire a car at Florence Airport and explore as much as you can (and as long as you can). For accommodation, we recommend staying in one of the charming agriturismos (as they usually offer homemade authentic Tuscan food and wine).