Sweater weather is officially here! And what better way to get into the Christmas spirit? Switch it up this year and visit the Christmas market in Lille. You'll be surprised at how much this Christmas market in Lille has to offer!
The city of Lille is located in Northern France and is known for hosting one of the best Christmas markets in Europe, attracting tourists, artists and vendors from all over the world. Drive your Lille car hire, hop on the Ferris wheel and enjoy the view of the winter wonderland below!
Christmas Market at Place Rihour
The centuries-old traditional Christmas market in Lille takes place at Place Rihour, located in the heart of the city. Charming and extravagant old buildings with colourful facades along with the smell of cinnamon will leave you speechless.
From the end of November, you can visit around 80 decorated wooden stalls where vendors offer everything from handicrafts to delicious festive food. The Christmas market at Place Rihour offers fun activities for the whole family! Several Christmas concerts and shows are scheduled each year, and there's even a special Santa's Grotto where kids can play and take photos with Santa Claus. Warm-up with a cup of mulled wine or hot chocolate and roasted chestnuts as you stroll through the Christmas market!
Since this French Christmas market is a bit smaller than the markets in Paris or London, feel free to take some time to explore. Around the main square where the market is located, you will find many good restaurants, bars and cafes. We recommend trying out La Fossetta, Be Yourself, Brasserie de la Paix or La Menara. Fancy some traditional Belgian delicacies and pastries? Take your car rental in Lille from Place Rihour to Patisserie Meert. There you will find the best selection of cakes, biscuits, vanilla cream-filled waffles, chocolates, caramels, cookies and other delicious sweets to try over a cup of tea.
There are also many shops to visit if you didn't find anything special at the Christmas market. At Rue Basse and Rue des Chats Bosses, you can shop till you drop or just enjoy the gorgeous window displays!
If you have any questions or want more information about this French city, look no further as there is a tourist office right next to the Lille Christmas Market!
Christmas market on the Grand'Place
The biggest Christmas celebrations take place in the large square Grand'Place, just a few minutes away from Place Rihour. Don't miss this Christmas market in Lille because it has one of the tallest Ferris wheels in France! Sounds exciting, doesn't it? Be sure to pack your camera, because the view from the top offers a truly spectacular view of the beautifully decorated city below. Riding the Ferris wheel will be an enchanting experience. Take it from me that even Santa Claus rides the Ferris wheel every year and the kids in town are always on the lookout for it. Next to the Ferris wheel, you will find the Christmas tree. You really can't miss it as it is about 20 metres high!
If you haven't eaten yet, we highly recommend trying what is called Noel Burgers. These are no ordinary fast food burgers, even though they are prepared pretty quickly. Noel Burgers are made from local and fresh ingredients, between the local bun you will most likely find divine local cheese, an egg, fried onions, ground beef and a homemade sauce (try the one with mustard and maple syrup). Of course, you'll find different variations of this burger at various stands. If you're craving something sweet, opt for the French pancakes called "crepes," which have a variety of fillings, from homemade jam to the kids' favourite melted chocolate or hazelnut spread. Find the best for you and as they say in France "Bon appetit"!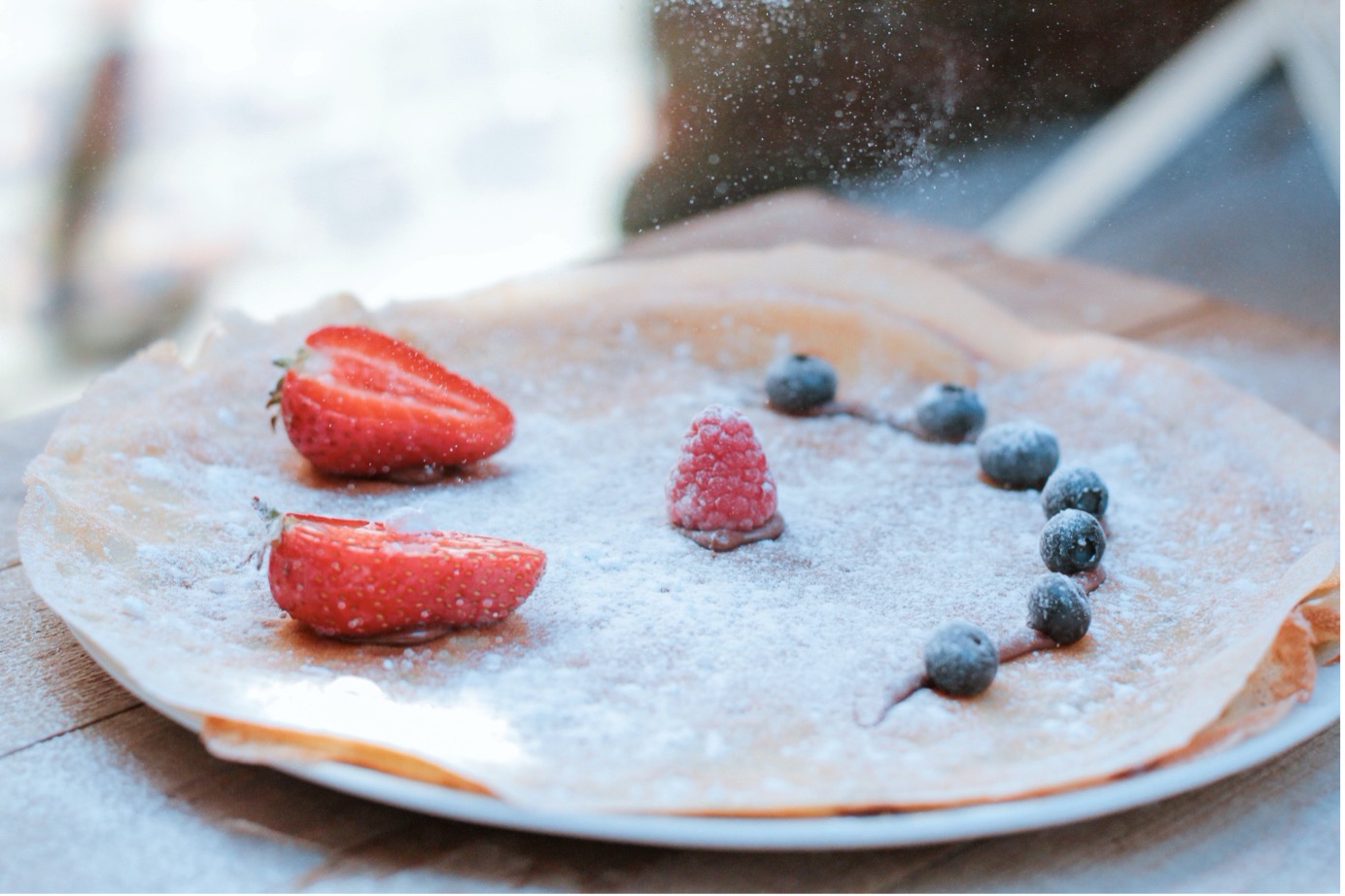 While you're there, stop by the Vieux-Lille. This is an area of beautiful cobblestone streets in the historic downtown area filled with many small boutiques, craft shops, museums and upscale restaurants. In this neighbourhood, you can also visit the Opera House, the birthplace of de Gaulle, and the 17th-century stock exchange known as the Bourse, where you can learn how to tango in the courtyard.
Near the Vieux-Lille district is the zoo, which is divided into 6 themed areas that are home to over 70 different species of animals and is also open in winter. Visiting the zoo offers many fun activities and animations for the whole family, as the zoo's goal is to raise public awareness about endangered species.
The zoo is located on the same grounds as the active 17th-century military base. Take a guided tour to get an inside look at the past and present activities of the military base. This historic landmark is a pentagonal citadel and is surrounded by a picturesque park where you can get some fresh air.
Car Hire in Lille
Lille could be your next perfect Christmas or weekend getaway, as it's just 75 minutes from the English Channel, Brussels and Calais. It's not even that far from Paris or Amsterdam.
We recommend diving into the best French food and drink during this holiday season with a car hire in Lille! You can park your rental car in Lille near the Palais Rihour, Park Carnot or at Boulevard Carnot, but keep in mind that the parking lots might be full or it will take you some time to find a spot as it tends to get more crowded during the holiday season.