Attention. Summer is longer in Sardinia! Cagliari is not only the capital of Sardinia and an infusion of ancient history but also a truly charismatic city and a perfect destination for beach lovers.
It's that time of year, yes! Summer is perfect in Sardinia but can be crowded with tourists, so if you have the chance to visit Sardinia, do it in the fall. It's the perfect time to feel free, we can still build castles in the sand, smell the sea, ride the waves, relax and unwind.
If your idea of the perfect holiday consists of enchanting bays, tempting beaches and romantic moments at sunset - Sardinia is the place for you! Cagliari will surely enchant you with its snow-white beaches and turquoise waters. 
Cagliari: Our 5 favourite beaches
It's time to start beach hopping! Hundreds of beaches stretching along the coast of the Cagliari region make it hard to choose the best ones. But we're going to go the extra mile and try to pick the best of the best.
Here they are - the best beaches of Cagliari:
Poetto Beach the main beach of Cagliari is our happy place! 8 kilometres of turquoise and shallow waters, lined with cafes and restaurants, are a must-see. You can even see pink flamingos from here!
Calamosca is best for those in search of solitude. The white sandy beach with crystal clear waters promises tranquillity to relax and unwind.
Solanas Beach is another great escape to paradise. 35 km from Cagliari is a sandy beach with sparkling turquoise waters. A great beach for families with young children. But also an ideal place for surfers and divers!
Mari Pintau Beach is located southeast of Cagliari. This pebble beach with the turquoise sea will surely remind you of Monet. Coincidence or not - Mari Pintau means "painted sea", and it is indeed a sight for sore eyes. Que Bellissima
Cala Regina - it doesn't get any kitschier than this. Just a few miles southeast of Cagliari, you'll find this alluring beach made up of rocks and pebbles drowning in deep blue water. The play of light makes the water change colours - from dark blue to turquoise blue and back to sea blue. Awesome! 
Cagliari: things to do without going to the beach.
If you've had enough of beach-hopping, there's plenty to do in Cagliari instead.
One option is hiking - and it's an excellent choice. Monte dei Sette Fratelli - the highest peak in the Sarrabus mountain region - is 1023 meters above sea level. Sette Fratelli means seven brothers, is made up of seven granite peaks and offers several hiking trails. The smell of juniper, oleander and myrtle will surely awaken your senses.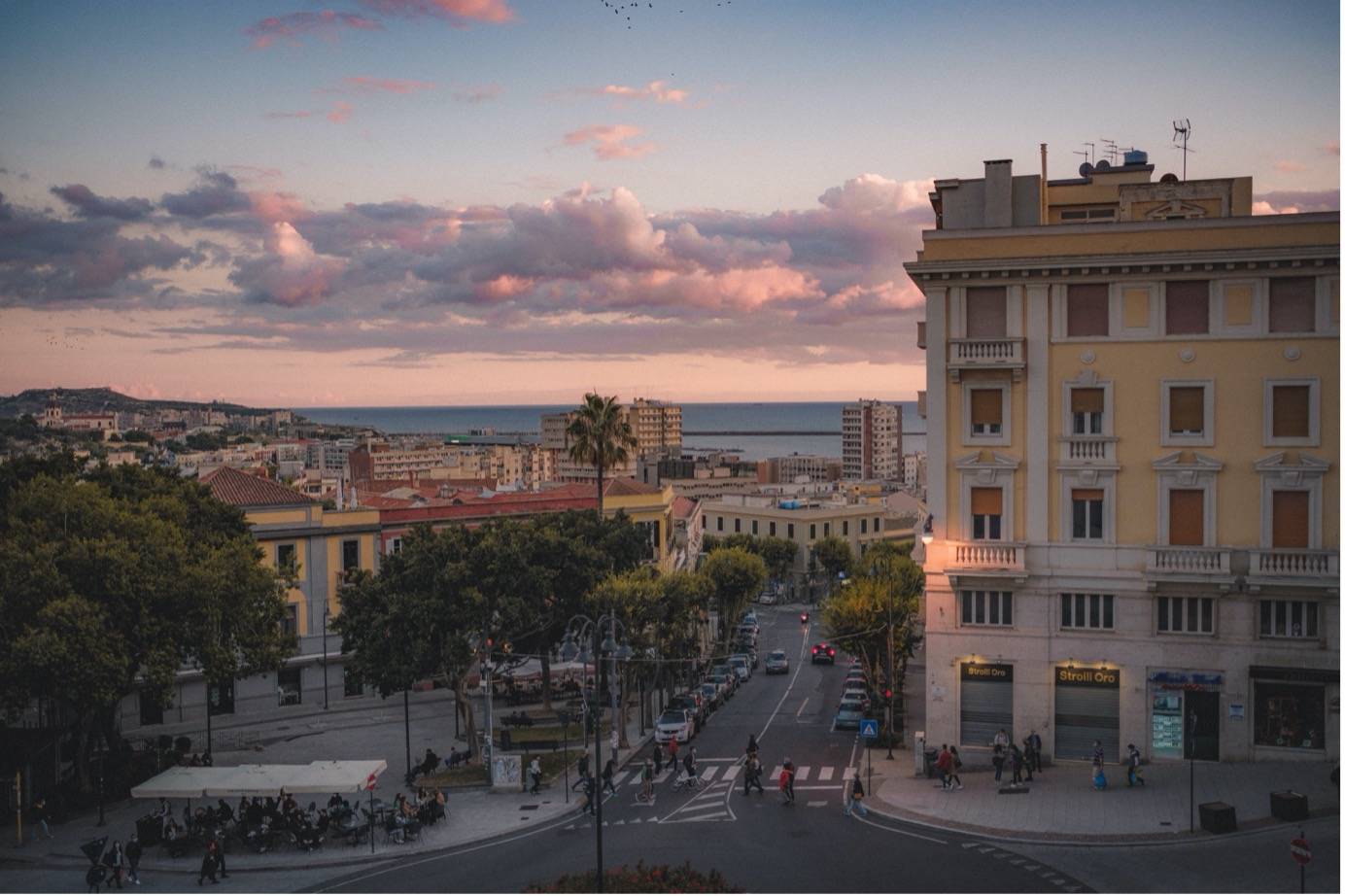 Immerse yourself in Sardinian cuisine. It's no surprise that the food here is delicious. The delicious seafood pasta - fregula - and octopus salad are not to be missed. Some of the best restaurants can be found right in the city centre. If you think you are the best cook in the world, you must visit the local market with its fresh local produce. Rent a car and head to Pula Market - one of the most atmospheric markets you can find.
And last but not least, explore the old town of Cagliari! Cathedrals, medieval towers and piazzas are a must!
Summer will end, but your memory of Cagliari will stay forever.