Are you looking for things to do in Crete with your family? Look no further! We have compiled a list of the best activities for families in Crete.
Are you going to Crete with your family? Crete is the cradle of European civilization, the little miss sun of the Mediterranean Sea, and an island of olive plantations and enticing beaches. But you are unsure if your holiday will be good because you are packed with kids, diapers, bottles, toys and tons of sunscreen. Guess what? Crete is best for families; it is one of the most popular and safest destinations for family holidays.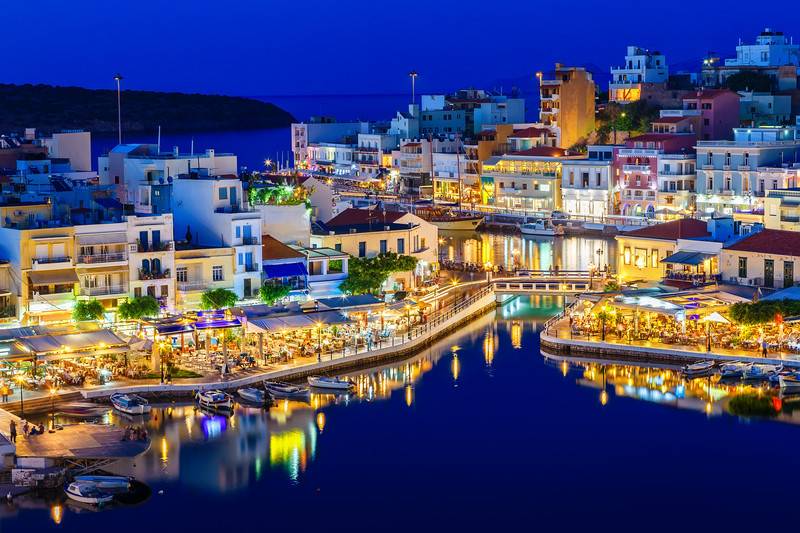 5 Things to do in Crete with kids:
As we said, Crete is an island made for families. And here are our tips on where to go with your little ones:
Aquaworld in Hersonissos: Are you raising a future Animal Ambassador? Take him to Aquaworld. Rescued and injured reptiles have found new homes at Aquaworld in Hersonissos. Oh yeah, and the aquarium is fantastic. 
Dinosauria Park: Boys have a thing for dinosaurs. We haven't quite figured out why yet. So if you have a dinosaur fan with you, like it or not, Dinosaur Park is the place for you.
Aqua Plus: We adults have forgotten the "Golden Rule of Youth": Do one thing every day that scares you. That's what aqua parks are for, and Aqua Plus is a place to be.
Alli Fasi: Children need their dose of play. The play has been recognized as a human right of every child. And the Alli Fasi is where your child can play, roll and jump.
Amazon Park: Is your house full of parrots, goldfish, hamsters and cats? Well, in that case, you need to take your little ones to Amazonas Park. You might save some money and not have to buy that extra parrot from his wish list.
The best family beaches in Crete 
Dear mom and dad, it's beach time! For the best Crete experience, we recommend renting a car at Heraklion International Airport. Everything that follows is pure pleasure.
Paleochora
Paleochora is located on the southwest coast of Crete. Its popularity began in the 1960s when the hippies discovered it. Nowadays, Paleochora is a trendy destination for families as it has everything they need. Restaurants, great bars, cafes and last but not least: perfect beaches for kids.
Falassarna
White sand, turquoise waters and olive groves on the side are just a few reasons why Falassarna became the award-winning beach of Crete. We recommend heading to the last cove to the north, where you'll find a safe, natural swimming pool for your toddler. 
Sougia
Like its cousin Paleochora, Sougia began to rise with some help from hippies. Sougia is one of the most beautiful places in Crete for relaxing times.
Vai
Vai is located 24 km east of Sitia. Despite water sports, numerous umbrellas and sunbeds, Vai still conveys a wild exotic atmosphere with its palm forest and crystal-clear water. An ideal place for children.
Myrtos
Dramatic is the best adjective to describe Myrtos beach. White sand, pebbles and deep blue water make Mythos a true paradise. There is only one thing about Myrtos beach; it is not suitable for small children as the water gets deep after just a few steps.
Kids are there to remind us that life is beautiful, and maybe they give us an occasional meltdown. But trust us, a holiday in Crete will remind you of all the beautiful things and make you forget the tantrums.