There are plenty of culinary tours in Lisbon, but we recommend wandering the streets of Lisbon on your own. You will have no problem finding hidden places with nice little restaurants or cafes where you can try all the Portuguese delicacies, such as: Bacalhau, Pastel de Nata, Bifana, Sardinhas (sardines) Ginja
Lisbon (Lisboa), the capital of Portugal, is a great city break destination. Plus, Lisbon was named the Leading City Destination of the world in the 2018 World Travel Awards, so it's no wonder it's the place to visit this summer.
Portuguese people love to eat and enjoy their time with their loved ones. People spend hours around the table, enjoying appetisers, main courses, desserts, coffee and digestifs. Food is a serious business in Portugal!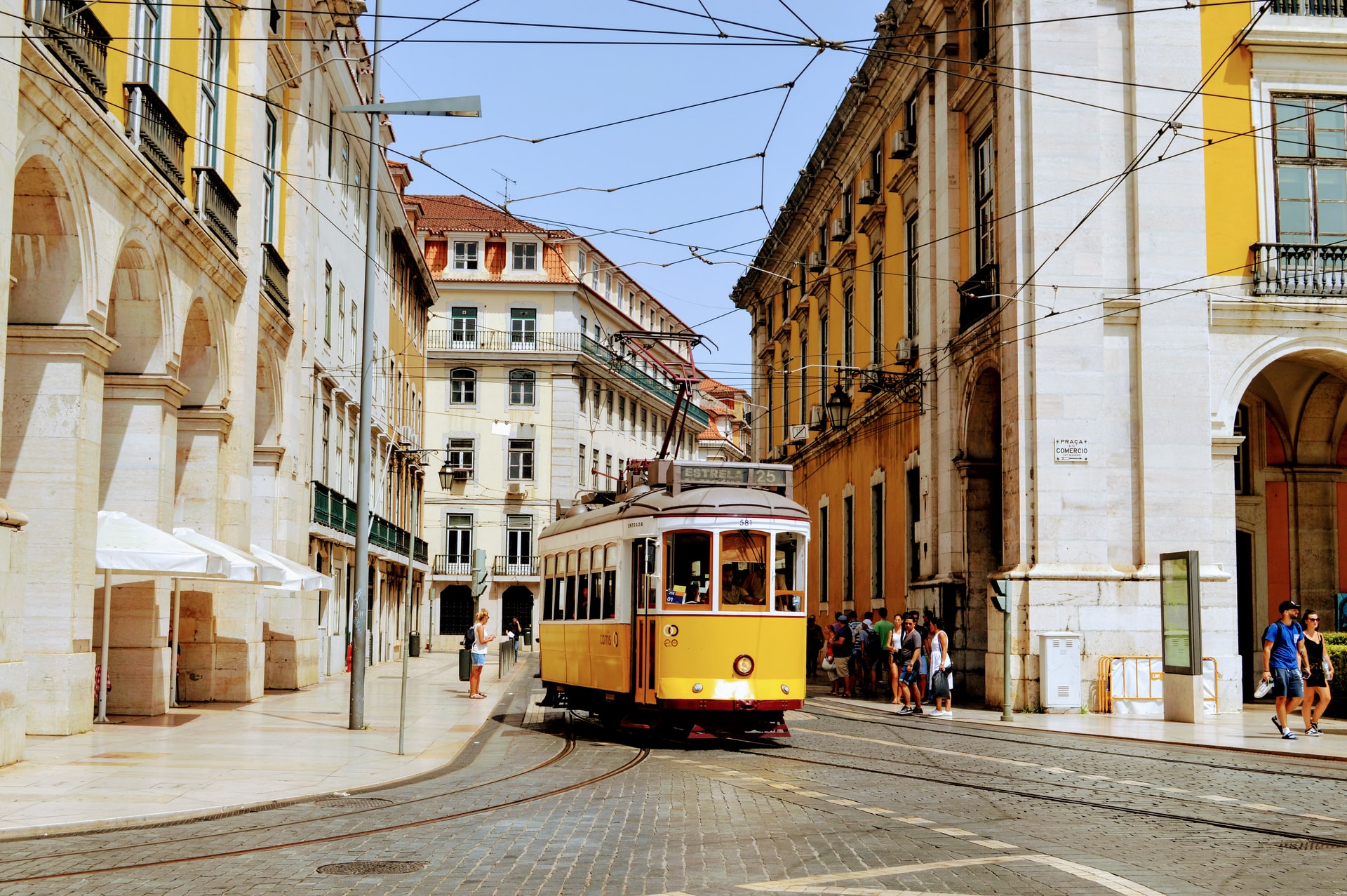 We know summer is coming, but dieting when in Lisbon is simply not an option. Great flavours, excellent aromas and plenty of delicious Mediterranean dishes to try are just some of the reasons why you should visit Portugal's capital. And besides all the great main dishes, the Portuguese are really known for their "sweet tooth".
Here's our suggestion for the top 5 delicious delicacies you must try when visiting Portugal:
Bacalhau
If you've had a chance to read anything about Portuguese cuisine, you already know that bacalhau (dried and salted cod) is considered the iconic ingredient and some say there are at least 1000 ways to prepare it or at least 365 for every day of the year. In this fish-loving country, it is interesting to note that bacalhau is not eaten fresh. It is often cooked on social occasions and is the traditional Christmas Eve dinner.
Bacalhau is often served with potatoes. It is accompanied by green (Vinho Verde) or aged wines (Alentejo Wine, Dão wine, or Douro Wine).
Which version of bacalhau is the tastiest? You'll have to try it for yourself, of course; our colleague Maja lived in Portugal for a year and recommends Bacalhau à Brás: "It might look a bit messy on the plate, but it's the best comfort food ever!". It's made with shreds of salt cod with chopped fried potatoes and onions, all bound with scrambled eggs and topped with marinated black olives and fresh parsley."
The origin of the recipe is uncertain, but it is said to have originated in Bairro Alto, an old neighbourhood of Lisbon. The "à Brás" technique is often used with other ingredients, such as vegetables and mushrooms.
Bifana
Simple, but just too delicious. Bifana is one of the most popular snacks in Portugal and can be found at almost any food stall or food truck on the streets of Lisbon. Bifana is simply a thin slice of pork steak marinated in broth and red pepper paste, then fried and served in a crispy bun. Some people add hot sauce or mustard, but it's not necessary. It is best accompanied by a cold beer. 
Pastel de Nata
If you visit Lisbon, you can't afford to miss the Pastel de Nata. This Portuguese cake is the most famous egg tart dough, filled with custard cream, baked at 200°C for the perfect golden crust and sprinkled with cinnamon.
Most famous are the "Pastéis de Belém" (pastries from Belém), where the first-ever Natas were sold in 1837. Belem is the charming district west of central Lisbon and is the setting for many of the capital's most iconic tourist attractions. Right next to the Jerónimos Monastery was a sugar cane refinery connected to a small shop, and when the monastery was closed, someone from the monastery would put out sweet pastries for sale.
Between tourists and locals, it is estimated that 20,000 Belém pastries are sold every day, and on some weekends this number can double. 
Ginja
Ginja is a Portuguese liqueur made by soaking Ginja berries (sour cherry) in alcohol and adding sugar along with other ingredients. It is typical of Lisbon and definitely worth a try while you are there. Locals are known to drink this popular beverage at any time of the day, and many people simply stop for a quick shot of Ginja while strolling the streets of Lisbon.
As mentioned earlier, Ginja is served in the form of a shot with a piece of fruit in the bottom of the cup. In Óbidos, Ginja is usually served in a chocolate shot glass. 
Sardinha's (Sardines).
It's no secret that Portugal has the best fish in the world and that Portuguese people are passionate about eating everything the sea has to offer. But what they like best is sardines. And they consume tonnes of sardines, it is said that the Portuguese consume 13 sardines per second. Beat that!
The best time of year to eat fresh sardines is summer, but they are at their "freshest" in June when Lisboners salute their patron saint Saint Anthony. When they are freshly caught, they are grilled on charcoal and eaten with the famous salad of roasted peppers and boiled potatoes.
On the annual Feast of St. Anthony Sardine Festival Lisbon will be in a state of the permanent street festival with lights, colour and music to commemorate Popular Saints. You can enjoy the parade of traditional neighbourhoods along Avenida da Liberdade and the arrays (street parties) in all neighbourhoods, where grilled sardines are an essential part. This festival is unique to Lisboeta and attracts thousands of people to the city streets every year, lasting until the early morning of the next day.
The alternative to fresh sardines is canned sardines or conserves, which are now a trendy Portuguese delicacy. You can see the pretty tinned sardines everywhere in Lisbon, with prices ranging from a few euros to really big money.
The sardines go well with a glass of good Portuguese wine, which rounds off a perfect meal.