9.0
Find best deals in Tallinn
Cheap car hire deals in Tallinn
About Tallinn
Embark on a captivating adventure through the charming city of Tallinn, Estonia, and discover its hidden treasures at your own pace. With a rental car, you will have the freedom to move through the city streets and discover its authentic charm. As you drive through the cobblestone alleys and winding streets, you will be immersed in the vibrant local culture and experience the true essence of Tallinn.
Begin your journey by exploring the neighborhoods that showcase the city's unique character. Head to Kalamaja, known for its unconventional atmosphere and colorful wooden houses. Stroll through the streets, stop at trendy cafes and boutiques, and enjoy the relaxed atmosphere. Head to Kadriorg, where you'll find the magnificent Kadriorg Castle and surrounding parks. Take a leisurely stroll through the picturesque gardens or visit the KUMU Art Museum to learn about Estonian art and culture.
Tallinn is also a foodie's paradise, with a rich culinary scene waiting to be enjoyed. Head to the vibrant Telliskivi Creative City, a hub of creativity and gastronomic delights. Enjoy delicious dishes at local restaurants, ranging from traditional Estonian cuisine to international fusion creations. Do not miss the opportunity to try popular local specialties such as brown bread, marinated herring, and kama, a traditional Estonian dessert.
As you stroll through Tallinn's streets, keep an eye out for hidden gems like picturesque parks, charming gardens, and captivating viewpoints. Take a break from the hustle and bustle of the city and head to Pirita, where you can relax on the sandy beach or explore the picturesque Pirita Monastery ruins. For a touch of natural beauty, head to nearby Lahemaa National Park and immerse yourself in the tranquil wilderness.
A visit to Tallinn would not be complete without experiencing the lively local markets. Head to the bustling Balti Jaama Turg, where you can immerse yourself in the vibrant atmosphere and discover a variety of local products, handicrafts, and delicious street food. It's the perfect place to find unique souvenirs and sample the flavors of Estonia.
If you have a car available, you can also leave Tallinn and explore the surrounding area. Drive to the picturesque coastal town of Haapsalu, known for its charming wooden houses and historic castle. Explore the medieval ruins of Rakvere Castle or take a scenic drive to Lahemaa National Park, where you can hike through pristine forests and discover fascinating waterfalls.
Renting a car in Tallinn opens up a world of possibilities and allows you to explore the city's rich array of culture, cuisine, and natural beauty. Enjoy the freedom of the open road and create unforgettable memories as you discover the hidden treasures of Tallinn and its enchanting surroundings.
Basic info and car hire in Tallinn
Location: Estonia
Population: 426,938
Official language: Estonian
Currency: Euro
Weather: Tallinn has a humid continental climate 
Internet coverage: Hotels, bars, restaurants, and cafés offer Wi-Fi.
Road conditions:  Most roads in Tallinn are in good condition.
Car hire in Tallinn:  The most common pick-up point for vehicles in Tallinn is at the Tallinn Airport. Please note that prices vary frequently. It is best to book a car 3 to 8 weeks in advance of your desired pick-up date - this will ensure you get the cheapest rental rate. Alternatively, it is also possible to find cheap last-minute car hire. Find the best deal on car hire in Tallinn!
 Driving in Tallinn
Experience the freedom of exploring the charming city of Tallinn, Estonia, at your own pace by renting a car. With a rental car, you can effortlessly navigate the city's streets and immerse yourself in its rich history, vibrant culture, and picturesque landscapes.
Start your trip by exploring the charming Old Town, a World Heritage Site at UNESCO. Stroll through the cobblestone streets, admire the well-preserved medieval architecture, and discover hidden gems in the narrow streets. Do not miss the opportunity to visit the iconic Toompea Hill, where you can enjoy panoramic views of the city from the Kohtuotsa and Patkuli viewing platforms.
Venture out of the city center and head to the coastal district of Pirita. Enjoy breathtaking views of the Gulf of Finland as you drive along the picturesque Pirita Promenade. Stop at the impressive Pirita monastery ruins and explore the nearby Pirita beach where you can relax and enjoy the sun.
If you want to enjoy nature, head to the nearby Lahemaa National Park. Drive through the picturesque landscape and discover pristine forests, tranquil lakes, and charming coastal villages. Do not miss the fascinating Jaegala Waterfall, the largest waterfall in Estonia, where you can take a refreshing break amidst the beauty of nature.
As you stroll through Tallinn's streets, you will come across a number of cultural and historical sights. Head to Kadriorg Palace, a magnificent Baroque palace surrounded by gorgeous gardens. Visit the nearby KUMU Art Museum to admire Estonian art and discover fascinating exhibitions.
If you are traveling by car in Tallinn, be sure to familiarize yourself with parking regulations and look for public parking lots, which can be found throughout the city. Also, follow the traffic rules and enjoy the ease and comfort of Tallinn's well-maintained streets.
Renting a car in Tallinn is the perfect opportunity to enjoy the charm of the city and explore the beauty of its surroundings. Enjoy the freedom of discovering hidden gems, visiting iconic landmarks, and enjoying the flavors of Tallinn on your own. Begin your unforgettable journey through the streets of Tallinn and let the adventure wash over you.
Age limits: The minimum age to rent a car is 19 years old and with some suppliers for people over 75 years of age, you must also have held a driving license for a minimum of 12 months. Young driver surcharges may apply to many car rental companies for people under 21 years of age. This information is visible in the search engine with Orbit Car Hire
International Driving Permit: An International Driving Permit is required in addition to a National Driving License if the National Driving License you or any of the Additional Drivers hold is not clearly identifiable as a Driving License, eg, it is in a non-Latin alphabet (eg Arabic, Chinese, Cyrillic, Japanese). It can also depend on the country or car rental company you are renting with. If you have found a car on our website, you can press the rental terms link from the supplier for more information about driving license requirements. You will need to have identification with you such as a passport and ID cards. When you pick up your rental car you need to have your voucher with you. 
Additional papers: A credit card in the name of the main driver needs to be presented. A security deposit may be required while renting a car so the credit card must have sufficient funds. You can find details about the security deposit listed while booking the vehicle as well as on your voucher. It is important to have a valid driving license with the name of the main driver as well as additional drivers when it applies.
Additional requirements: A warning triangle in case of a breakdown. It's also recommended to have: Spare bulbs for your car's external lights, a fire extinguisher, a first-aid kit, and a reflective jacket. 
Children in the car: Children under the age of 12 and not tall enough to use an adult seatbelt must be secured by an appropriate child restraint. Rear-facing child seats must not be used in seats fitted with an airbag. It is forbidden for children younger than 12 to ride as a passenger on a moped or motorcycle. 
Driving side of the road: In Estonia, you drive on the right side of the road.
Lights:  Headlights set to dipped beam must be used whatever time of day you're driving and regardless of whether it's sunny or not. This is to make sure you're always visible to other drivers so you stay safe.
General speed limits: In built-up areas, the maximum speed allowed is 50km/h and on normal roads and expressways it's 90km/h, rising to 110/km/h.
Car Hire in Tallinn
Most popular car hire at Tallinn
The most selected hire car in Tallinn is the Fiat 500, Renault Clio, or Opel Corsa. Renault Captur is also a popular option. The most popular car types in Tallinn are mini and economy. 
Popular Driving Routes
Popular One-Way car hire from Tallinn
Want to rent a car for a one-way trip? No worries! Orbit Car Hire offers a variety of one-way Car Hire options in many locations outside of Tallinn. One-way car rental is ideal for cross-town or cross-country travel, saving time by not returning to your original location. Start your reservation with Orbit Car Hire and find great options on one-way car hire at locations across the Estonia.
Tallinn-Tartu (179km with approximately 2 hours of drive)
Tallinn-Parnu (127km with approximately 1,5 hours of drive)
Tallinn-Viljandi (155km with approximately 2 hours of drive)
Tallinn-Haapsalu (98km with approximately 1,5 hours of drive)
Popular day trips from Tallinn
Tallinn, the charming capital of Estonia, is not only a city full of charm and history but also serves as a gateway to some truly remarkable destinations. With a rental car, you can take unforgettable day trips and explore the natural beauty and cultural treasures around Tallinn. Here are the best destinations for a memorable day trip from Tallinn.
Lahemaa National Park: just a short drive from Tallinn is the pristine Lahemaa National Park. Immerse yourself in unspoiled nature as you hike through ancient forests, discover picturesque coastal cliffs, and visit quaint fishing villages. Do not miss the fascinating Viru Bog, where boardwalks guide you through a mystical landscape of moss-covered trees and crystal-clear bog pools.
Haapsalu: Located on the picturesque west coast of Estonia, Haapsalu is a charming town known for its historic wooden houses and scenic seafront promenade. Stroll along the charming castle ruins, visit Haapsalu Bishop's Castle, and enjoy the local specialty, Haapsalu-style hot cream soup, in one of the cozy cafes.
Paldiski: Explore Estonia's fascinating military history with a visit to the coastal town of Paldiski. Explore the remains of the Soviet naval base and abandoned military buildings. The rugged coastal cliffs and nearby Pakri Islands offer breathtaking views and a peaceful atmosphere for nature lovers.
Saaremaa Island: Take a day trip to Saaremaa, the largest island in Estonia. Enjoy the scenic drive through the countryside and take a ferry to the island. Discover the medieval charm of Kuressaare, the island's capital, with its impressive Kuressaare Castle and charming Old Town. Nature lovers can explore the island's diverse landscapes, including quiet beaches, dense forests, and unique meteorite craters.
Viljandi: Experience the bohemian lifestyle and rich cultural heritage of Viljandi, a charming town set amid rolling hills and picturesque lakes. Explore the ruins of Viljandi Castle, stroll the cobblestone streets of the Old Town, and soak up the lively atmosphere of the annual Viljandi Folk Music Festival.
Venture beyond Tallinn and you'll discover a whole new side to Estonia's natural wonders, historic sites and authentic culture. A rental car gives you the freedom and flexibility to explore these incredible destinations at your own pace. Embark on these unforgettable adventures and create lasting memories as you explore the hidden gems around Tallinn.
What to see in Tallinn
Tallinn, the capital of Estonia, is an enchanting blend of medieval charm and modern vibrancy. With its cobblestone streets, picturesque Old Town, and rich historical heritage, it has no shortage of fascinating sights and exciting activities for you to experience. If you are planning a visit to Tallinn and want to explore the hidden treasures of the city, here are some must-see attractions and activities.
Old Town of Tallinn: Stroll through the charming streets of Tallinn's Old Town, a World Heritage Site UNESCO, and immerse yourself in a fairy tale. Marvel at the well-preserved medieval architecture, visit the iconic Alexander Nevsky Cathedral, and explore the medieval fortifications, including the imposing city walls and towers. Do not forget to stop by City Hall Square, the heart of the Old Town, where you can admire the beautiful City Hall building and enjoy traditional Estonian cuisine at local restaurants.
Kadriorg Castle and Park: escape the hustle and bustle of the city and immerse yourself in the tranquil beauty of Kadriorg Castle and Park. Built by Peter the Great, the palace boasts impressive Baroque architecture and houses the Estonian Museum of Art. Take a leisurely stroll through the manicured gardens, visit the nearby KUMU Art Museum for a dose of contemporary art, and picnic by the picturesque Swan Pond.
Telliskivi Creative City: Experience the trendy and artistic side of Tallinn with a visit to Telliskivi Creative City. This former industrial complex has been transformed into a vibrant hub of creativity, home to art galleries, design studios, hip cafes, and unique stores. Explore street art, browse local handicrafts, and enjoy delicious food from a variety of cuisines.
Seaplane Harbor: Immerse yourself in Estonia's maritime history at Seaplane Harbor, an interactive maritime museum housed in a historic seaplane hangar. Explore the fascinating collection of ships, submarines, and naval artifacts, and even have the opportunity to board a century-old icebreaker. The museum offers a captivating experience for adults and children alike.
Open-Air Museum: Take a trip back in time to the Estonian Open-Air Museum, located in a picturesque forest area. This lively museum showcases traditional rural architecture with more than 80 historic buildings from different regions of Estonia. Stroll through the farmhouses, windmills, and village pubs and get a glimpse of Estonian rural life in centuries past.
When you rent a car in Tallinn, you have the freedom to explore these attractions and more at your own pace. Whether you are fascinated by the medieval alleys of the Old Town, seeking cultural experiences, or indulging in the city's vibrant culinary scene, Tallinn has something for everyone. Immerse yourself in the rich history and captivating atmosphere of this remarkable city.
Drive your rental car beyond Tallinn
Estonia, a hidden gem in the Baltic region of Northern Europe, offers a variety of fascinating landscapes, rich history, and cultural experiences waiting to be discovered. One of the best ways to explore this enchanting country is on a road trip adventure. With a reliable rental car, you will have the freedom to travel the country's scenic routes, discover hidden gems and create unforgettable memories. Here is a guide to exploring Estonia by car.
Coastal Beauty: Estonia is blessed with a breathtaking coastline that stretches for hundreds of miles. Start your trip in the capital city of Tallinn and make your way to the coastal town of Parnu. Enjoy the sandy beaches, picturesque dunes, and relaxing atmosphere of the coast. Continue along the coast and discover charming fishing villages, historic lighthouses, and unspoiled nature reserves. The coastal road offers breathtaking views and opportunities for quiet walks along the beach.
National Parks: Estonia is home to several fascinating national parks, each offering its own natural wonders. Lahemaa National Park, located east of Tallinn, offers a diverse landscape of forests, lakes, and coastal areas. Explore the hiking trails, visit historic manor houses, and keep an eye out for wildlife. Head south to Soomaa National Park, known as the "Land of Swamps," where you can take a unique canoe trip through the flooded forests and meandering rivers. These national parks offer a tranquil escape into Estonia's untouched wilderness.
Historical Highlights: Immerse yourself in Estonia's rich history by visiting the country's historic sites. Stop in Tartu, Estonia's second-largest city, known for its renowned college and charming Old Town. Explore the medieval castle ruins of Rakvere and the ancient mountain fortresses in the south. Explore the island of Saaremaa, where you can see fascinating medieval architecture, including the impressive Kuressaare Castle. Estonia's historic landmarks offer a glimpse into the country's past and provide a captivating backdrop to your trip.
Unique Cultural Experiences: Estonia is a country with a vibrant cultural scene. Explore the small towns and villages to experience local traditions, folklore, and crafts. Visit museums and art galleries to experience the country's creative spirit. Attend traditional Estonian festivals and events to witness the lively celebrations and immerse yourself in the local culture. Do not miss the opportunity to try authentic Estonian cuisine with its delicious dishes made from local ingredients.
Tranquil lakes and forests: Estonia is known for its abundance of lakes and forests, which offer a tranquil retreat for nature lovers. Drive through the countryside where you'll encounter pristine lakeshores, dense forests, and tranquil nature reserves. Take a break from the road and go for a hike or a bike ride to enjoy the beauty of Estonian nature. The peace and tranquility of the landscape will refresh and rejuvenate you.
When you rent a car in Estonia, you have endless opportunities to explore the country. You will encounter breathtaking landscapes, charming towns, and warm hospitality on the country's well-maintained roads. Discover the hidden treasures of Estonia by car and create unforgettable memories along the way.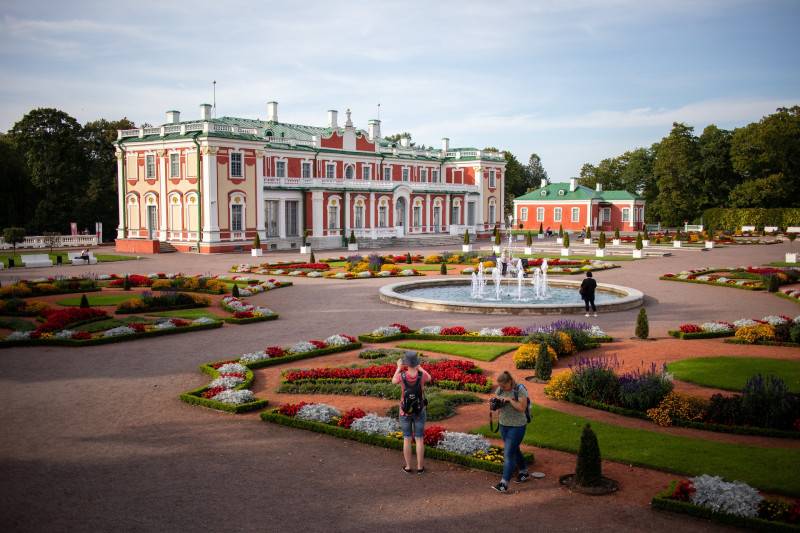 Where to eat, drink, and party in Tallinn
A culinary paradise awaits you in the vibrant city of Tallinn, Estonia. With its rich culinary heritage and thriving gastronomic scene, Tallinn offers a wealth of gastronomic delights for foodies. From traditional Estonian cuisine to international flavors, the city is a foodie's paradise. Discover charming cafes, trendy restaurants, and bustling food markets where you can enjoy a variety of delicious dishes made from fresh, local ingredients. Whether you crave hearty home cooking or are looking for innovative culinary creations, Tallinn promises to satisfy your taste buds and leave you wanting more. Bon appetit!
Best restaurant in Tallinn
La Prima Pizza Vanalinn
La Prima Pizza Gonsiori
Chakra
Ribi Restoran.
Vegan Restoran V
FAQ
What you need to know about renting a car
How to make a booking with Orbit Car Hire?

You can easily book your vehicle with Orbit Car Hire. First, you must choose the date and location of your rental in our booking form. In the next step, you can pick out the vehicle you want from the list provided. After filling out the personal information form, there is a step where you choose the payment method, and you simply fill in your credit card information. Finally, you can print out your voucher, which is needed at pick-up time.
What are the charges for security deposits?

Every car rental has a security deposit policy. You will find the information about the security deposit while booking the vehicle or on your voucher. 
What if I would like to change my booking?

If you need to change the booking you made through Orbit Car Hire. Please contact our customer support team at customerservice@orbitcarhire.com or by phone at +44 20 8089 0089. You can cancel your booking free of charge at least forty-eight hours before your rental is due to start. For further information, please read the Terms of Use. 
How do I cancel my booking?

You can cancel your booking free of charge at least forty-eight hours before your rental is due to start. For further information, please read the Conditions of Use. Our customer service team will address your requests in due time:
When do I pay for the rental car?

You pay a small deposit when making the booking as a guarantee. The remaining balance is paid when you pick up your rental vehicle. Please keep in mind that the payment at the counter is paid in local currency. 
What is included in the price?

Most of the reservations made by Orbit Car Hire include unlimited mileage, local tax, mandatory fees, and collision damage waiver. In steps 1 and 2 in the booking process or on your voucher, you can see all the details about your booking inclusions.
Are there any hidden fees?

There are no hidden charges! All mandatory surcharges and fees are presented in the 3rd step of the booking process and our Terms and Conditions. Please note that additional charges may apply for some rentals in the case of:

Out-of-hours surcharge (when picking up the vehicle outside of office hours),
One-way fee (when returning the vehicle at a different location),
The service charge for fuel (prepaid fuel policy),
Young/senior driver fee (this condition is set by the car hire company and is usually not about the regulation of the specific country),
Excess and deposit amount (before hiring, you need to make sure your credit card limit is high enough for the deposit amount to be blocked, which usually equals the excess amount or higher).

We advise our clients to read the Terms and Conditions carefully before the rental to avoid surprises. Our knowledgeable customer service agents will gladly help you with any questions via phone, email, or live chat during our opening hours.
What is a voucher, and why do I need it?

A voucher is a document that confirms your booking, the price for your booking, and the payment of your booking. It is mandatory to have your voucher with you at the time of pick-up. If you do not have the voucher at the pickup, the vehicle provider may refuse to release the vehicle to you or change the rental price.
What is an airport or premium location fee?

A Premium location/airport fee is a fee that covers the location service costs. This fee is usually included in the price but may still occur at some locations and is charged locally.
What is Premium Coverage, and how does it work?

Premium Coverage is an optional service by Orbit Car Hire that, if accepted, covers your financial accountability for damage or theft to the hired vehicle. This is not insured with a car hire company that reduces the excess amount, but a cover refunds you if the car hire company charges you for damage or theft. With this option, you will be reimbursed up to 3000 EUR. You can read the Terms and Conditions or contact us for more information.
How do I find cheap car hire online?

Prices vary frequently. It is best to book a car 3 to 8 weeks before your desired pick-up date - this will ensure you get the cheapest rental rate. Alternatively, it is also possible to find cheap last-minute car hire. 
How many countries do you compare to?

We at Orbit Car Hire compare car hire prices in over 140 countries, including popular destinations within Europe such as Portugal, Spain, Turkey, Greece, Cyprus, Iceland, Croatia, Malta, France, Slovenia, and Germany. 
What currency should I use to pay for the car?

You can pay the confirmation fee on Orbit's page in EUR, GBP, ISK and USD. When you pick up your car hire, you will pay the remaining balance in the currency in the pickup country. 
Can I rent a car from inside the terminal?

You can hire a car from inside the terminal. When you compare our offers, you can filter "In Terminal" to see all the offers we have that are inside the terminal. 
What is the cheapest car to rent?

The cheapest car to rent is the Fiat 500, Volkswagen Up and Fiat Panda. 
Can I add a driver to my booking?

You can always add a driver to your booking when finding your car hire deal on Orbit Car Hire. If you have already made a booking, you can contact us to add the additional driver. You can also add a driver to your booking when you pick up the vehicle. 
What payment methods are accepted

You can pay with a debit card and credit card when making a booking with Orbit Car Hire. We accept Mastercard and Visa. 
Can I drop off my car at a different location?

Yes, you can. When you look for car hire deals on our webpage, you can press "Yes" to "Different drop off location" and see all the best deals for one-way car hire. 
How can I add a flight number to my booking?

You can add a flight number on our webpage when you make a booking. If you already have a booking, email us at customerservice@orbitcarhire.com, and our customer service will add your flight number to the booking. 
Do I have to pay for toll roads?

If you drive where toll roads are required, you are responsible for paying for the toll roads on which you drive the rental vehicle. 
What does deductible mean?

If a rental car is damaged or even stolen while on rent, there will be a limit to how much the renter has to pay for it to be repaired or fixed. Excess (also known as deductible) is a name for the amount that has to be paid. This excess is different between countries and car rental companies in each country. Depending on the car rental company, this can include fire, vandalism, theft, or loss of use while the car is being repaired. You can read more about deductibles right here.
What is Collision Damage Waiver

Collision Damage Waiver, or CDW, is a basic car rental insurance offered to renters by rent a car company. CDW limits your financial liability in case of damages to the body of the hired vehicle with an excess. The driver is responsible for paying for the excess, but the car rental company waives the rest of the cost. This excess can be different between rent a car company.
What is Theft Protection

Theft Protection is a car rental insurance that car rental companies offer. It protects the renter up to a certain amount from the risk of stealing the rental car or somebody trying to steal it. There is an excess, also known as a deductible, that comes with each Theft Protection. This excess is the limit to what the renter would have to pay if the car is stolen or if somebody tries to steal it.
Which brands can I compare with Orbit?

With Orbit Car Hire, you can compare car hire with all the major car rentals like Europcar, Enterprise, Alamo, Sixt and Budget. You can also compare over 100 local companies from all over the world.