9.0
Find best deals in Heraklion
Cheap car hire deals in Heraklion
About Heraklion
Heraklion is the largest city and the administrative capital of the largest and most populous Greek island of Crete, located about 16 kilometres from the Greek mainland. Heraklion is also the capital of the regional unit of Heraklion. Crete consists of several islands and islets which, together with the main island, form the region of Crete. The capital Heraklion was the fastest growing tourist destination in Europe in 2017. According to the rankings, Heraklion was the 20th most visited region in Europe in 2017 with 3.2 million visitors, the 66th region on the planet and the 2nd in Greece, and the 19th in Europe in 2018 with 3.4 million visitors.
Evidence of the early Minoan civilization here dates back to 3500-2500 B.C. Heraklion has a rich, turbulent, and eventful past. The city has been given various names over time, each associated with the nation or religion that prevailed in the region at a particular time. The great influence on the outlook of this region also had quite frequent and strong earthquakes in the past, which shaped the landscape and influenced the architecture here.
Heraklion is a perfect combination of modernity and tradition. The city offers numerous historical, cultural, and religious sights that you can visit. It also has a great culinary offer, a charming port, charming streets, and squares throughout the city and some great museums where you can learn more about the history of this region. Heraklion is also home to one of the largest aquariums in Europe.
The city is full of life, especially in the summer. It has a lot to offer and is a perfect destination for all kinds of tourists and travellers. If you are taking a road trip around Crete, then Heraklion is a must-visit.
Basic info and car hire in Heraklion
Location: Crete Island, Greece
Population: 211,370
Official language: Greek
Currency: Euro
Weather: Heraklion has a hot-summer-Mediterranean climate
Internet coverage: Hotels, bars, restaurants, and cafés offer Wi-Fi.
Road conditions: Most roads in Heraklion are in good condition.
Car hire in Heraklion: The most common pick-up point for vehicles in Heraklion is at Heraklion airport. Please note that prices vary frequently. It is best to book a car 3 to 8 weeks in advance of your desired pick-up date - this will ensure you get the cheapest rental rate. Alternatively, it is also possible to find cheap last-minute car hire. Find the best deal on car hire in Heraklion!
Driving in Heraklion
If you are taking a road trip through Crete, be sure to take time to explore the island's capital, Heraklion. You can park your car at the entrance of the city, so you will not have any problems getting around the city by car.
Driving on the island of Crete is a little different from driving on the Greek mainland. There are many mountain roads here and sometimes these roads can be very narrow, so you need to be extra careful. Extra care should also be taken when driving from one village to another as there are often animals on the road, so it is best to reduce your speed beforehand to avoid accidents.
The views, especially when you are driving on the mountain roads, are breathtaking. Make sure you stop your vehicle if you want to take the photo. Find a place where you can park your car and then take a photo without risking an accident.
During the summer months, there are also a lot of motorcycles on the road, so you will need to keep your eyes on the road as you drive.
Age limits: The minimum age to drive a car in Greece is 18 years old. The minimum age to rent a car is 21 years old and with some rental companies for people over 75 years old. Young driver surcharges may apply to those under 25 with many rental companies.
International Driving Permit: Visitors need a valid driving license to legally drive a car in Greece. Drivers of motorcycles up to 125cc must be at least 18 years old, while drivers of mopeds (up to 50cc) must be at least 16 years old. Driving licenses issued in EU and EEA countries are accepted. With an International Driving Permit (IDP), you can legally drive in Greece and 174 other countries and must present your valid driver's license. In the US, only two organizations issue IDPs: Automobile Association of America (AAA) and American Automobile Touring Alliance (AATA), and you can order it online if there is no office near you.
Additional papers: Identification (passport), a valid driver's license, and valid proof of insurance. (It is advisable to take out insurance with the car rental company in case your policy does not cover you when driving in Greece).
Additional requirements: Warning triangle (mandatory in every vehicle), headlight deflectors (for vehicles from UK. Depending on the vehicle, you may either need deflector stickers or have to manually adjust the beam), fire extinguisher (mandatory in every vehicle), first aid kit (mandatory in every vehicle), warning triangles, spare wheels are required, and hands-free devices with hearing aids if you are talking on the phone while driving.
Children in the car: A suitable child seat must be fitted in the car for children under 3 years of age. Child restraint systems that comply with the ECE R44/03 standard are approved by local authorities. A suitable child seat should also be used for children between 3 and 11 years of age who are smaller than 1.35 meters. Adult seat belts are already approved for children over 12 years of age and over 1.35 meters tall. If you wish to fit a rear-facing child seat, you may do so on the condition that the front passenger airbag is deactivated.
Driving side of the road: Right
Lights: In poor daytime visibility, use low beam headlights. The use of high beams in cities is strictly prohibited.
General speed limits: Unless otherwise stated, the maximum speed on the motorway is 120 km per hour. On rural roads, you may drive 110 km/68 mi per hour. In residential areas, the speed limit is 50 km/31 mi per hour.
Parking suggestions: Parking is prohibited in Greece: Within 5 meters (m) of intersections, within 15m of railway crossings, within 15m of bus and tram stops, within 3m of a fire hydrant, within 5m of a stop sign, or traffic light. In some streets, signs indicate which side of the street to park on. Parking fees vary from city to city, with meters usually operating between 30 minutes and two hours. In Athens, special parking areas are reserved for tourists. EU disability cards should be recognized in Greece. However, to be on the safe side, you should apply for a card from the Institute for the Rehabilitation of Disabled People in Athens or from local prefects in other provinces.
Car Hire in Heraklion
Most popular car hire at Heraklion
The most selected hire car in Heraklion is Ford Fiesta, with Renault Clio and Seat Ibiza also being a popular option. The most popular car types in Heraklion are mini, economy, and compact.
Popular Driving Routes
Popular One-Way car hire from Heraklion
Want to rent a car for a one-way trip? No worries! Orbit Car Hire offers a variety of one-way Car Hire options in many locations outside of Heraklion. One-way car rental is ideal for cross-town or cross-country travel, saving time by not returning to your original location. Start your reservation with Orbit Car Hire and find great options on one-way car hire at locations across the Greece.
Heraklion-Matala (63km with approximately 1-1,5 hours of drive)

Heraklion-Sitia (128km with approximately 2 hours of drive)

Heraklion-Chania (142km with approximately 2 hours of drive)

Heraklion-Sfinari (192km with approximately 3 hours of drive)
What to see in Heraklion
If you are taking a road trip through Crete, be sure to take time to explore the island's capital, Heraklion. You can park your car at the entrance of the city, so you will not have any problems getting around the city by car. There are many interesting places that you should visit here. For example, the Palace of Knossos, which is one of the most visited sites on the island. The interesting thing about this palace is that for many years it was almost completely covered by volcanic ash, which saved it from destruction. Today it is open to tourists and worth a visit. Another palace worth seeing is the Phaestos Palace. This Minoan palace is famous for the Phaestos Disk, which has not been deciphered to this day.
There are also some great museums in the city. One of them is the Archeological Museum. This museum house exhibits from various excavations in Crete. The most interesting exhibits are from the Minoan period, such as the famous Phaestos disk.
Of course, we can not forget about the great beaches you can visit here. The best beaches in Heraklion and its surroundings are Matala beach, Malia beach, Agiofarrago beach, Ammoudara, Tabruk, Red Hani...
Drive your rental car beyond Heraklion
When you are in Heraklion, you have a perfect opportunity to explore the island of Crete. Crete consists of the main island and numerous smaller islands and islets surrounding the main island of Crete. On the main island, you can drive around by car. Renting a car here is the best solution if you want to explore the island properly. Crete is quite mountainous, so driving from the beaches to the mountains where you can visit some fascinating villages and learn about the traditional way of life is very interesting. There are also some wonderful natural wonders here in Crete that will leave you speechless.
But of course, Greece is so much more than just islands. There are so many fantastic places in this country that you will simply enjoy a trip through Greece. The roads are mostly in very good condition, so you will have to think carefully about which parts of the country you want to explore.
Greece or many would say the cradle of western civilization, is the southernmost country in the Balkan Peninsula. This perfectly situated country of over 2000 islands, around 170 of which are inhabited, has access to the whole world via the sea and also has a beautiful inland area full of mountains and volcanic soil, a rich culture, many historical and religious sites, delicious food and genuinely nice people - a place that every person should visit at least once in their lifetime. There are so many different things to see and do here that you are sure to find something for yourself.
If you are planning a holiday to Greece, you should make a good plan. A rental car is the best solution if you want to explore the country to see different places, try different foods and meet different people from different parts of Greece. First, you need to decide if you want to explore the islands or if you are more interested in the interior. For both options, there are plenty of activities you can do and plenty of sights you can visit.
Athens, the capital of Greece, is one of the cities you should visit if you are planning a road trip through Greece. Greece is a country that is a mixture of Europe, the Balkans, the Mediterranean, and the Middle East. It sits at the crossroads of Europe, Asia, and Africa and is the legacy of classical Greece, the Byzantine Empire, and almost four centuries of Ottoman rule. All this gives the country a great religious, cultural, architectural, and also political background that contributes to the diversity of the country.
The size of the country is equal to that of Britain and it is divided into six main regions: Central Greece: the Píndos Mountains, North-Eastern Greece: Makedonía and Thráki, Eastern Greece: Thessalía and Attikí, Southern Greece: the Pelopónnisos, Western Greece: Ípeiros and Akarnanía, The Islands of Greece. Each of these regions has something to offer you. It is best to rent a car and explore region by region. You will need time to explore this country well, so it may be best to explore the regions one by one. The roads in Greece are in good condition, the people are friendly, the country is beautiful, the food is delicious and the sights are breathtaking, so all you have to do is buckle up and drive safely.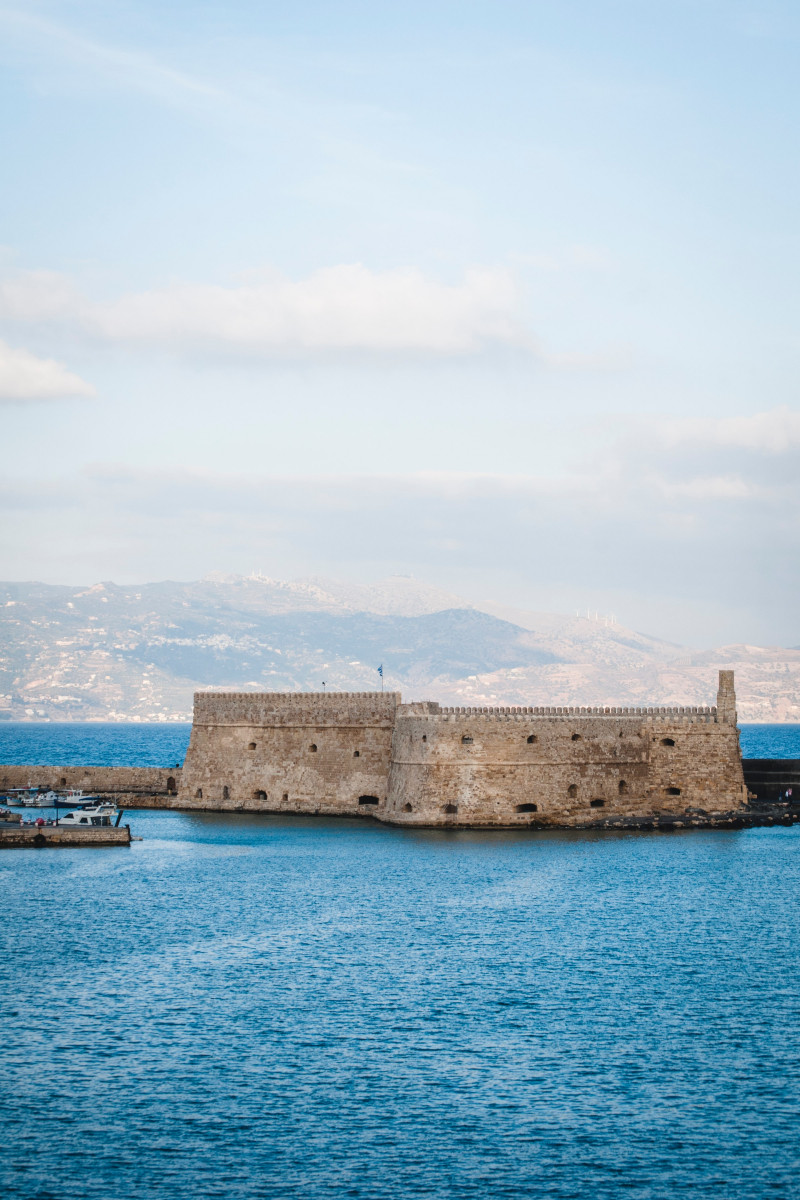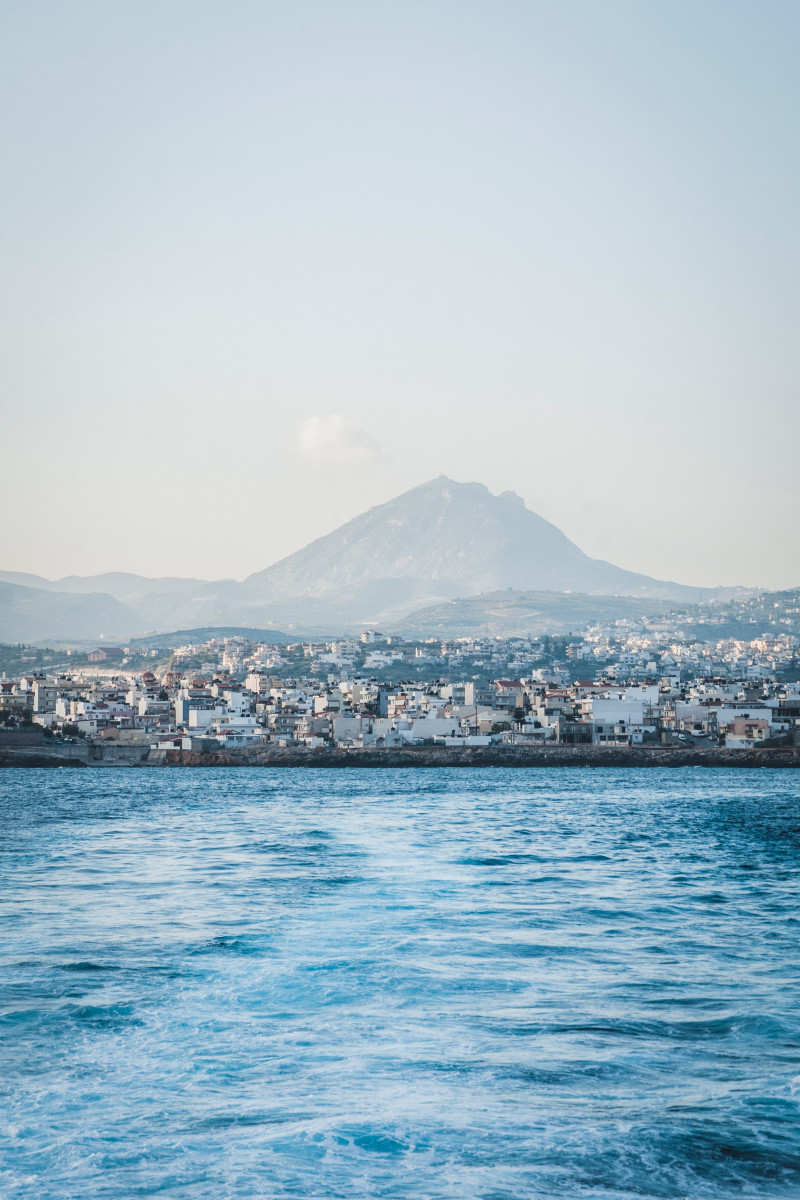 Where to eat, drink, and party in Heraklion
Crete has a long and rich history and a reputation for being a great food destination. Gastronomy has always been an important part of life on this island. So be prepared to have a great culinary experience here in Heraklion. When it comes to cuisine, you have a wide range of options here. You can enjoy the traditional dishes of the island or try modern Greek cuisine or dishes from around the world. You can enjoy both in old traditional places and in some modern restaurants and bars that invite tourists to Heraklion.
There is a great combination of party and gastronomy in Heraklion, as you can eat and drink in places that offer a complete experience. You can listen to and watch traditional music and dances while having a great Greek dinner. Besides these places, you can also find great clubs in Heraklion where you can dance and party all night long.
Best restaurant in Heraklion
Avli
Merastri
Kazoual Cafe & Restaurant
Erganos
Thigaterra
Ntore Gastronomy & Symposia
FAQ
What you need to know about renting a car
How do you make a booking with Orbit Car Hire?

You can easily book your vehicle with Orbit Car Hire. First, you must choose the date and location of your rental in our booking form. In the next step, you can pick the vehicle you want from the list. After filling out the personal information form, there is a step where you choose the payment method and fill in your credit card information. Finally, you can print out your voucher needed at pick-up time.
What are the charges for security deposits?

Every car rental has a security deposit policy. You will find the information about the security deposit while booking the vehicle or on your voucher. 
What if I would like to change my booking?

If you need to change the booking you made through Orbit Car Hire. Don't hesitate to contact our customer support team at customerservice@orbitcarhire.com or by phone at +44 20 8089 0089. You can cancel your booking free of charge at least forty-eight hours before your rental is due to start. For further information, please read the Terms of Use. 
How do I cancel my booking?

You can cancel your booking free of charge at least forty-eight hours before your rental is due to start. For further information, please read the Conditions of Use. Our customer service team will address your requests in due time:
When do I pay for the rental car?

You pay a small deposit when making the booking as a guarantee. The remaining balance is paid when you pick up your rental vehicle. Please keep in mind that the payment at the counter is paid in local currency. 
What is included in the price?

Most of the reservations made by Orbit Car Hire include unlimited mileage, local tax, mandatory fees, and collision damage waiver. In steps 1 and 2 in the booking process or on your voucher, you can see all the details about your booking inclusions.
Are there any hidden fees?

There are no hidden charges! All mandatory surcharges and fees are presented in the 3rd step of the booking process and our Terms and Conditions. Please note that additional charges may apply for some rentals in the case of:

Out-of-hours surcharge (when picking up the vehicle outside of office hours),
One-way fee (when returning the vehicle at a different location),
The service charge for fuel (prepaid fuel policy),
Young/senior driver fee (the car hire company sets this condition and is usually not about the regulation of the specific country),
Excess and deposit amount (before hiring, you need to ensure your credit card limit is high enough for the deposit amount to be blocked, which usually equals the excess amount or higher).

We advise our clients to read the Terms and Conditions carefully before the rental to avoid surprises. Our knowledgeable customer service agents will gladly help you with any questions via phone, email, or live chat during our opening hours.
What is a voucher, and why do I need it?

A voucher is a document that confirms your booking, the price, and the payment of your booking. Having your voucher with you at the time of pick-up is mandatory. If you do not have the voucher at the pickup, the vehicle provider may refuse to release the vehicle to you or change the rental price.
What is an airport or premium location fee?

A Premium location/airport fee is a fee that covers the location service costs. This fee is usually included in the price but may still occur at some locations and is charged locally.
What is Premium Coverage, and how does it work?

Premium Coverage is an optional service by Orbit Car Hire that, if accepted, covers your financial accountability for damage or theft to the hired vehicle. This is not insured with a car hire company that reduces the excess amount, but a cover refunds you if the car hire company charges you for damage or theft. With this option, you will be reimbursed up to 3000 EUR. You can read the Terms and Conditions or contact us for more information.
How do I find cheap car hire online?

Prices vary frequently. Booking a car 3 to 8 weeks before your desired pick-up date is best - this will ensure you get the cheapest rental rate. Alternatively, it is also possible to find cheap last-minute car hire. 
How many countries do you compare to?

We at Orbit Car Hire compare car hire prices in over 140 countries, including popular destinations within Europe such as Portugal, Spain, Turkey, Greece, Cyprus, Iceland, Croatia, Malta, France, Slovenia, and Germany. 
What currency should I use to pay for the car?

You can pay the confirmation fee on Orbit's page in EUR, GBP, ISK and USD. When you pick up your car hire, you will pay the remaining balance in the currency of the pickup country. 
Can I rent a car from inside the terminal?

You can hire a car from inside the terminal. When you compare our offers, you can filter "In Terminal" to see all the offers we have that are inside the terminal. 
What is the cheapest car to rent?

The cheapest car to rent is the Fiat 500, Volkswagen Up and Fiat Panda. 
Can I add a driver to my booking?

You can always add a driver to your booking when finding your car hire deal on Orbit Car Hire. If you have already made a booking, you can contact us to add the additional driver. You can also add a driver to your booking when you pick up the vehicle. 
What payment methods are accepted?

You can pay with a debit and credit card when booking with Orbit Car Hire. We accept Mastercard and Visa. 
Can I drop off my car at a different location?

Yes, you can. When you look for car hire deals on our webpage, you can press "Yes" to "Different drop-off location" and see all the best deals for one-way car hire. 
How can I add a flight number to my booking?

You can add a flight number on our webpage when booking. If you already have a booking, email us at customerservice@orbitcarhire.com, and our customer service will add your flight number to the booking. 
Do I have to pay for toll roads?

If you drive where toll roads are required, you are responsible for paying for the toll roads on which you drive the rental vehicle. 
What does deductible mean?

If a rental car is damaged or even stolen while on rent, there will be a limit to how much the renter has to pay to repair or fix it. Excess (also known as deductible) is a name for the amount that has to be paid. This excess is different between countries and car rental companies in each country. Depending on the car rental company, this can include fire, vandalism, theft, or loss of use while the car is being repaired. You can read more about deductibles right here.
What is a Collision Damage Waiver?

Collision Damage Waiver, or CDW, is a basic car rental insurance offered to renters by a car company. CDW limits your financial liability in case of damages to the body of the hired vehicle with an excess. The driver is responsible for paying for the excess, but the car rental company waives the rest of the cost. This excess can be different between rent a car company.
What is Theft Protection?

Theft Protection is a car rental insurance that car rental companies offer. It protects the renter up to a certain amount from the risk of stealing the rental car or somebody trying to steal it. An excess, also known as a deductible, comes with each Theft Protection. This excess is the limit to what the renter would have to pay if the car is stolen or if somebody tries to steal it.
Which brands can I compare with Orbit?

With Orbit Car Hire, you can compare car hire with all the major car rentals like Europcar, Enterprise, Alamo, Sixt and Budget. You can also compare over 100 local companies from all over the world. 
Car Hire Locations in Heraklion
1 location(s) found
Find The Best Car Hire Companies In Heraklion
Best of Greece
Most Popular Cities