Cagliari is the capital of Sardinia, Sardegna or Ichnussa as the Greeks called it - meaning footprint. Costa Smeralda, Stintino and Costa Paradiso are the names that come to mind when we speak of Sardinia. Yes, Sardinia is mostly known for its coastline and beaches, but we'll get to that next time. Every day we are here to learn something new. Today, we're diving into Cagliari's past. So if you're up for some quick history lessons, here it is Cagliari.
Cagliari history tour - Top 5 Attractions
Cagliari will surprise you with its unmistakable cosmopolitan atmosphere with all its shops, boutiques and bars. But that's not all. Cagliari has a very long history. It is an ancient city that has been under the rule of many civilizations. A city that has survived the Phoenician and Roman domination. Churches, cathedrals and museums are just a few of the greatest treasures Cagliari has to offer. And they are waiting for you.
1) Il Castello
On limestone, the hill is the oldest quarter of the city. Once home to the city's aristocrats, the former place of power and prestige is now a great place to stroll around.
2) Cattedrale di Santa Maria
Proud lady of the Piazza Palazzo is the Cattedrale di Santa Maria - once a Gothic church, now buried under Baroque furnishings.
3) Nostra Signora di Bonaria Basilica
This remarkable religious complex includes the basilica, sanctuary, and monastery. It is located on Bonaria hill, southeast of the city centre.
4) Roman Amphitheater
Here we are - the Roman amphitheatre from the 2nd century AD! Here you can live and breathe history.
5) Elephant Tower
Torre dell'Elefante is a guarding tower from the 13th century made from local limestone. The view from the top is impressive.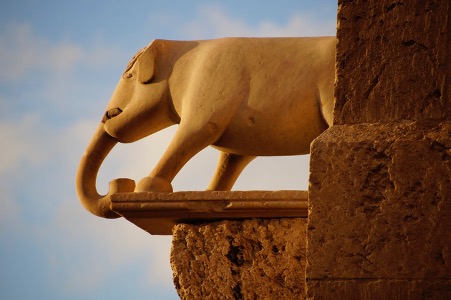 Nuraghe - uncovering the intriguing history of Sardinia
Hello, hello, explorers! We hear that you are on your way to Sardinia to discover and uncover its nuraghe.
Nuraghi are the Sardinian pyramids. The enigma of Sardinia. All over the island, you will find these ancient megalithic remains built by the Nuragic civilization between 1900 and 730 BC. Their purpose is still a mystery. Historians and archaeologists suggest they could be military fortresses, religious temples secrets, legends and myths. You're lucky to be here because we have something special to show you. The grandiose and mysterious, tombs, or rulers' residences. And it gets better. Rumour has it that Sardinia was once Plato's long-lost Atlantis! And the nuraghi are the first proof of this theory.
These megalithic fortresses suggest that this ancient civilization was once very advanced. Experts believe that a tidal wave swept away the Nuraghic culture and returned the island to the Dark Ages, leaving its remains - the Nuraghi - here for us to uncover.
Places to do, Nuraghe to see
Car hire in Cagliari is the way to start your nuraghe tour:
- In the province of Cagliari, in the municipality of Vilanova Tulo, is located the Nuraghe Adoni - an imposing four-sided complex with a powerful central tower and four side towers.
- The most complex nuraghe- Su Nuraxi, discovered in 1950, can be found in Barumini. Su Nuraxi consists of a central tower and three superimposed chambers.
- To the south of Sardinia Lies the village of Isili, where you will find the highest nuraghe in Sardinia - the Nuraghe Is Paras.
- 170 km north of Cagliari is the town of Chiaromonti. One of the main attractions of Chiaromonti is a very well-preserved example of a nuraghe with a tower - the Nuraghe Ruiu.
Looking for more travel-related blogs?