Every year Croatia becomes more and more popular among tourists...and no wonder, because it has a lot to offer: charming bays, varied beaches, ideal summer temperatures and romantic sunsets that you can enjoy in one of the Mediterranean restaurants by the sea. If your idea of a holiday isn't just sunbathing, swimming and sipping beer, hire a car and head to the mainland, where paradisiacal national parks and fabulous historic villages and towns await you.
Croatia lies at the crossroads of Central Europe and the Mediterranean Sea; therefore, the country has two distinct climatic zones. The northern part has a continental climate, while the rest of Croatia has a classic Mediterranean climate. You can explore it all year round, but the best time to visit is during the summer months.
The Croatian coast can be divided into three regions: Istria, Kvarner and Dalmatia, each with its character and peculiarities.
Istria
Istria is a heart-shaped, 3600 sq km peninsula south of Trieste in Italy. Geographically it has a unique location. It also has a rich cultural diversity that leads to an interesting and varied cuisine, music and way of life. When you get to know the Istrian wines, oils, truffles, cheeses, magnificent hill towns and not-so-common villages, you will see what we mean. No wonder Istria is called the "land of magic".
The coast is also called "Blue Istria" and for good reason. Millions of tourists flock to the coast every summer to enjoy the beauty, the sun and the sea and to indulge in the best fresh seafood, olive oil, bread and wild asparagus. The main cities in Istria are Pula, Poreč and Rijeka.
Must visits in Istria
Pula
Pula is a popular tourist destination that has attracted strangers since Roman times. It is a place where Slavic, Romanesque and Germanic cultures meet, but its main sights belong to the Roman period - such as the Roman Temple of Augustus, the Roman amphitheatre, the cathedral that contains elements from several centuries and so on.
Restaurant Valsabbion
For culinary delights, don't miss the restaurant Valsabbion, which is highly praised. The dishes are fresh and tasty. You can indulge in scallops au gratin and pumpkin puree. Delicious!
Cape Kamenjak Nature Park
The 30 km coastline around the nature park has about 20 bays that are very popular in the summer season - almost as popular as the many cycling and hiking trails in this beautiful area. Kamenjak is known for its free-spirited vibe, away from mainstream tourists and lazy hotel lounges.
Kvarner
This region squeezed between Istria on the north and Dalmatia on the south has much to offer, possessing many of the most desirable features of the Croatian coast: coastal hills and mountains, beautiful islands surrounded by turquoise waters, and charming fishing villages. Many visitors are attracted by the mild climate, and hiking trails within the protected forests of Učka Nature Park and the islands of Cres, Lošinj, Krk and Rab. In case you are visiting the island of Krk, we strongly recommend Book accommodation through Osma.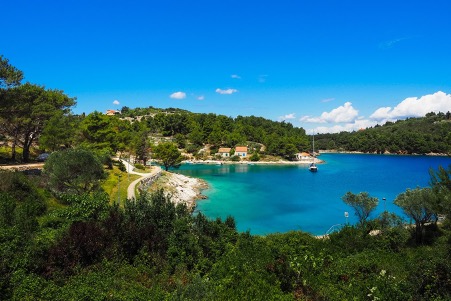 Must visits in Kvarner
Cres Island
The beach is called Sv. Ivan and is one of the most beautiful beaches in Croatia, located in a bay below the mountain village of Lubenice. Since it is difficult to reach (you can only get there by boat), the beach is never crowded, so you can enjoy peace and privacy here.
Pag Island
For unforgettable nightlife, visit Zrče on the island of Pag. Zrče beach has become a world-renowned destination for party-goers. The parties are intense, so make sure you get enough sleep the night before.
Dalmatia
Dalmatia is a very interesting region on the east coast of the Adriatic Sea. It is mainly a coastal region, only 50 km wide at its widest point, with bays, beaches, islands and coves. Diving, kayaking, sailing, kiteboarding and other activities are popular in Dalmatia due to its rocky coastline and numerous islands. Dalmatia's coast is a paradise for kiters and windsurfers due to the warm sea and constant wind.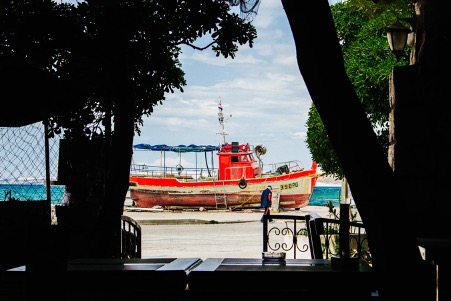 Must visit Dalmatia
Dubrovnik
If you are a fan of Game of Thrones, you must visit Dubrovnik. It's where you'll find many of the filming scenes (you can take a tour) in one of the most famous destinations in the Mediterranean (and one of the 10 best-preserved walled medieval cities in the world, according to CNN). Dubrovnik is above all a cultural destination, a city that will enchant you and make you fall in love with it.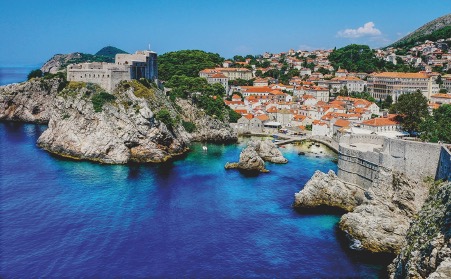 What would life be without music?
If anyone knows how important good music is, it is the Croatians. Croatia is known for its numerous music festivals, which are becoming more and more popular - and not only because of the popular music and world-famous DJs, perfect weather, beach raves and boat parties. 
These are some of Croatia's best-known music festivals
Hideout Festival: the ultimate electronic summer party, which will take place in Pag from June 26 to 30. After this electronic festival, you will need a vacation from vacation. Five days of partying with hundreds of DJs and thousands of dancing people.
Seasplash Festival: one of the longest-running Croatian festivals, held in Pula from 21 to 24 July. Dub, reggae, ska, hip-hop and various electronic music will make you dance until you can't dance anymore.

Also in Pula, you can go to Dimensions, which takes place from August 24 to 29. This is the best way to end the summer: Dancing to underground electronic beats and chilling on the beach.

Ultra Europe: This festival keeps getting bigger and bigger, and this year it's set to get wild! June 15-17 is the time for electronic dance music and the finest DJs.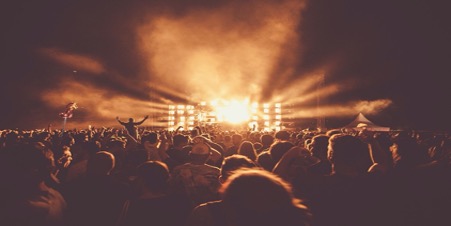 3 car trips you don't want to miss in Croatia
Plitvice Lake Waterfalls are located in Plitvice National Park, which was designated a UNESCO World Heritage Site in 1979. These waterfalls form one of the most beautiful natural wonders in all of Europe. It is incredible how many different waterfalls can be found in this park. The two highest are the Great Waterfall (78 meters) and the Galovački buk (24 meters). You can also enjoy the 16 individual lakes that change colours from green to turquoise. To explore this park on foot you will need about 6 hours, so we recommend it for a day trip.
Krka National Park, located in Central Dalmatia, is a protected area with spectacular natural landscapes and historical sites. There are so many waterfalls, natural pools with clear blue water and trails that you won't believe your eyes. You can also swim in one of the natural pools, so make sure to bring your swimwear.
Omiš, located in the heart of Dalmatia, is the perfect place to start exploring Dalmatia. Omiš was infamous in the past because of the pirates of Omiš; evidence of its proud and turbulent history can be found around every corner. To get a historical feel, visit churches and fortresses. At the end of the day, opt for an adrenaline rush and go ziplining. The zipline in Omiš is the fastest in Croatia and can go up to 65 km per hour. Now that's an adventure.