Worried about extra fees when crossing borders in your rental car? Don't be! Here's everything you need to know about the cross-border fee and how to avoid it.
Planning a trip that will cover more than just one country? Going in a rental car between countries can be stressful, but not to worry. In general, it is simple and stress-free. If you want to hire a car and visit many countries, just read this blog we have done where we go over everything you need to know about cross-border rentals.
What is a cross-border fee?
When you rent a car and plan to drive from one country to another, the rental company may charge you a 'cross-border' fee. This fee will cover the additional insurance required when you drive to another country from where you picked up the car. Paying this fee will guarantee that you have valid insurance. In addition, the car hire company can provide you with the appropriate documents you may need.
You must notify the car rental company about your plans a few days before you pick up the vehicle, so they can prepare the necessary documents if needed.
How much does it cost to cross a border for a car rental?
The price will vary between car rental companies and in which countries you plan to visit with the rental car. A cross-border fee is between 20 and 50 pounds; some companies may even offer it for free. So it can be good to compare the price when choosing the hire car for your trip.
Can I take my rental car across Europe?
It is relatively easy to rent a car and drive through Europe. In many countries, you can drive between the countries for free. However, a cross-border fee will typically be charged when driving from Western Europe to Eastern Europe or non-EU countries. Therefore, we recommend you tell the car rental company about your travel plans. So they can inform you of the additional costs, or if there are any countries they might not allow their cars to enter.
If you plan to drive through multiple European countries, some companies might only charge you a one-way fee. In contrast, others can charge per country or geographical location.
Should you tell the rental company you're crossing a border?
Always tell your rental company that you plan to cross borders and what countries you plan to visit. It is essential, so the car rental company can prepare additional documents if needed. It is also vital as each rental company will have terms and conditions to what countries their vehicles are allowed to or not.
Are there countries you are not allowed to cross the border?
Certain countries will not allow cross-border, or they might allow only a few countries to cross borders with their vehicles. For example, due to federal restrictions, Thailand cannot go over any borders on a rental car.
Can I drop off a rental car in another country?
You can return your rental car to another country where you picked it up. It will depend on whether the car rental company is allowed or not. It will be possible if a company is located in more than one country. However, it is essential to remember that the company can also charge a one-way fee on top of the cross-border fee.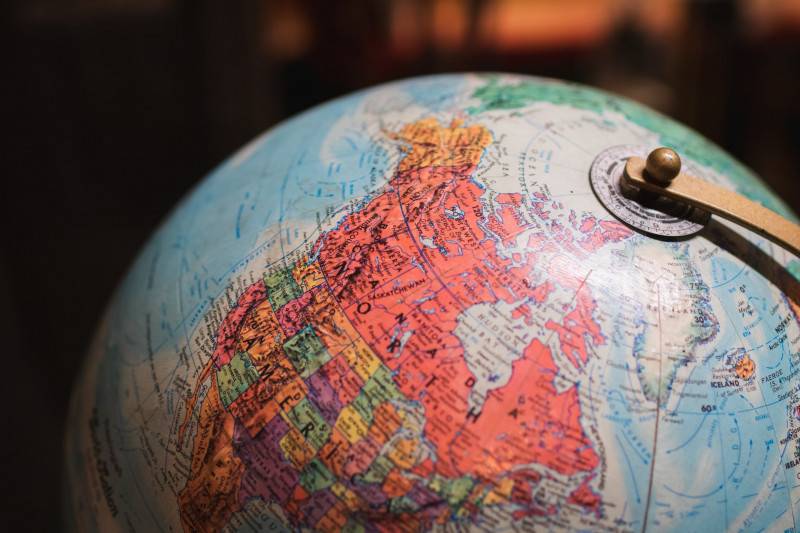 Cross-border in North America.
Most companies will allow their vehicles to be driven between the US and Canada. You will need to ask the car rental company for permission to do so before heading out on the road. Before crossing the US and Canada, you must have your passport and rental documents.
Some suppliers can be restricted to which state or borders are allowed to be crossed. So make sure to ask the car rental company which states you are allowed to drive in.
Cross-border between Mexico and the US is very limited. It can be hard to find a rental company that allows it. The few companies that allow it will charge an expensive cross-border fee.
Related articles you might like
Last updated on 5.1.2023